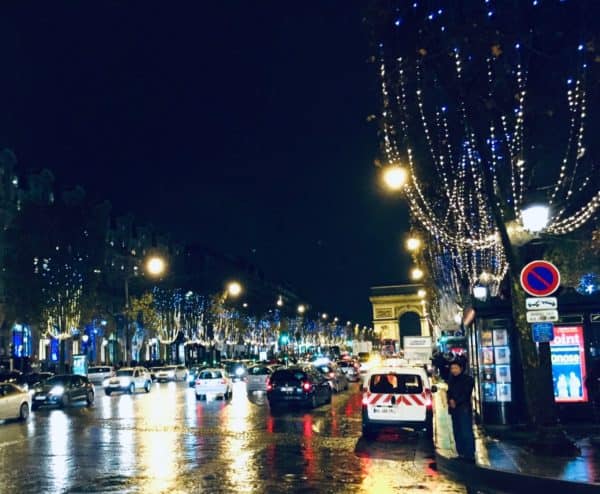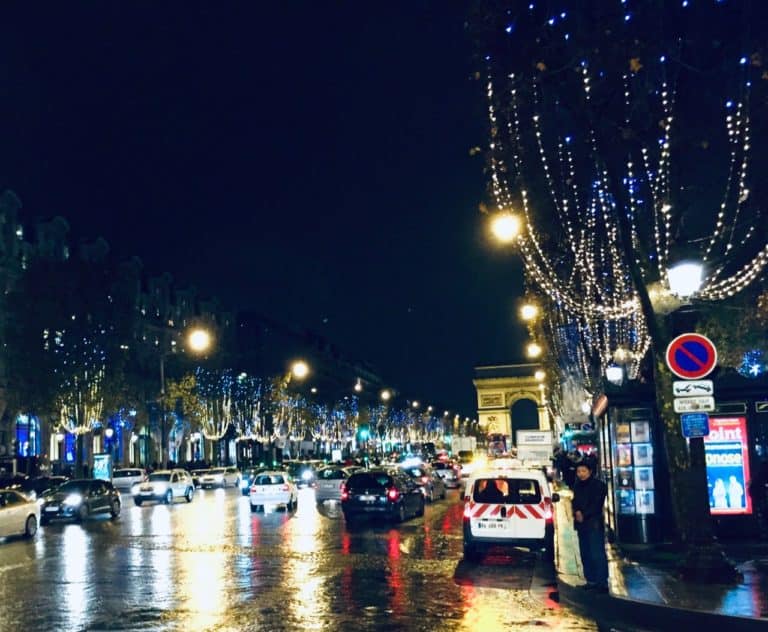 Ever since the Brexit, France has aimed to establish itself as the Continental European alternative to the London Fintech hub. The goal is ambitious.
France is home to many a worldwide leading financial institution such as global Nr. 1 insurer AXA and Nr 1 non-Chinese bank BNP Paribas but it trails far behind the UK in terms of Fintech VC, PE and M&A activity. 
In 2018, the French ecosystem showed healthy growth. French Fintech startups raised a record €200 million in the first semester. The government and the regulators issued innovation-friendly regulations such as the proposed Loi PACTE, an acronym for Action Plan for Businesses' Growth and Transformation. Among other measures, the PACTE law intends to raise the crowdfunding limit from €2.5 to €8 million and introduce an optional visa for compliant initial coin offerings (ICOs) issuing non-security tokens.
Much was accomplished and much remains to be done. We asked Fintech leaders to take stock and share their take on the past year for the French Fintech ecosystem at large and for their company.
Their answers show a cautious optimism for the ecosystem and strong ambitions for their companies. The general perception is that the French Fintech market is maturing and consolidating. The dominant question whether the emerging leaders can remain independent.
Here are their statements, with a few changes for clarification or brevity.
The Observers
"A record year for French Fintech startup funding"
Alexandre Velut, Invyo
Alexandre Velut is the co-founder & CEO of Invyo, a global provider of Fintech insights and analysis.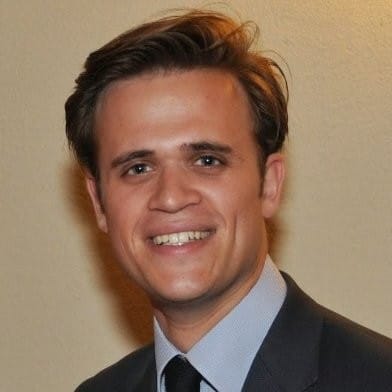 "In many aspects, 2018 is set to be a record year for the French Fintech community. Total fundraising is expected to exceed €300 million, with French companies such as Ledger (61M€), October (32M€), Alan (23M€), Qonto (20M€) or iBanFirst (15M€) in the lead. The trend goes toward a consolidation of financing rounds. Fewer deals received larger funding, to the benefit of national champions.
The country is now home to more than 500 Fintech firms, positioning France as the second largest European Fintech sector after the UK.
French Fintechs still face many challenges such as achieving profitability, driving consumer adoption, attracting talents, scaling beyond national borders, to name only a few.
At Invyo, we continued to develop our data-driven and AI-powered business intelligence platform dedicated to analyzing the Fintech ecosystem. It earned us a Big Data award in December. We launched the first "data wall." Hosted at the former stock exchange, it provides real-time data to the Fintech community. "
"Many Fintechs switched from a B2C to B2B2C model"
Luc-Sorel Om, Investance Partners
Luc-Sorel Om is a Senior Partner at Investance Partners, a consultancy dedicated to operational strategy and change management in the financial services sector. The agency recently released the 2019 issue of its French Fintech startup directory.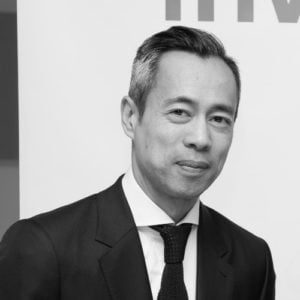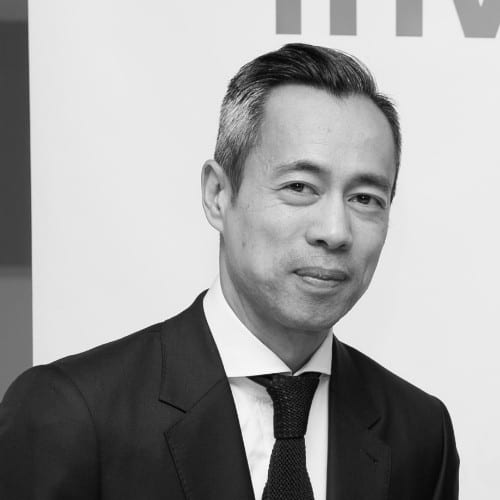 "Over the past year, French Fintech startups have taken additional steps to collaborate and create synergies with larger financial institutions. Hence, many Fintech firms switched from a B-to-C to a B-to-B-to-C business model. Yet, many still find it difficult to sustain growth from their current low market share position. Their challenge is, therefore, to reduce operating costs and reach profitability.
Among the Fintech startups that have seized niche opportunities left untapped by traditional offerings, 2018's dominant trends were highly customized services using AI-enhanced data analytics and blockchain-based applications, many applied to insurance services. "
The Regulator
"Regulatory milestones and growing maturity"
Henri-Olivier Fliche, ACPR
Olivier Fliche is Director of Fintech & Innovation at the Autorité de Contrôle Prudentiel et de Résolution (ACPR), the regulator for French financial services firms, working together with the securities and markets regulator (AMF).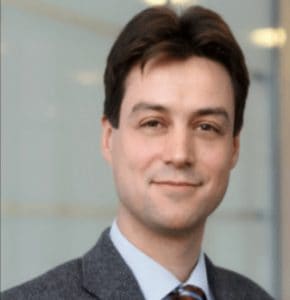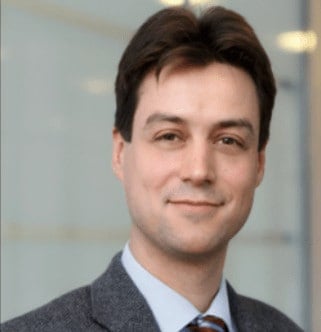 "In 2018, France achieved several regulatory milestones. PSD2 entered into force in January. Several Fintech succeeded in obtaining an ACPR authorization as account information services provider (AISP) or payment initiation services provider (PISP). The French KYC Framework for remote on-boarding was revised based on the eIDAS regulation and now incorporates e-signature and e-identification. The data protection regulation, GDPR entered into force in May, driving responsible innovation in artificial intelligence.
  We observed a growing maturity and ambition among Fintech projects. The quality of the applications was higher. Several projects moved beyond payment and crowdfunding and aimed for more demanding authorizations such as banking and insurance licenses.
2018 was also challenging. Fintech startups faced a highly competitive environment. Some of them shut down. We expect more failures in the future. However, individual failures do not alter the fact that Fintechs are a key driver for innovation in the financial sector.
The ACPR Fintech-Innovation Hub receives a significant number of inquiries from Fintechs.  especially in the areas of credit, insurance and investment services. We are committed to responsible innovation. We practice a continuous dialogue with fintechs and entrepreneurs' feedback is very positive. We can provide clear views on regulation at short notice while remaining informal.
In 2018, we published three well-received studies and discussion papers on the digital revolution in the banking and insurance sector (March 2018), on online banks and neobanks (October 2018) and on the use of Artificial Intelligence (December 2018)."
Lending Marketplaces
"A challenging and a promising year."
Olivier Goy, October
Olivier is the founder and CEO of October, France's leading SME lending marketplace.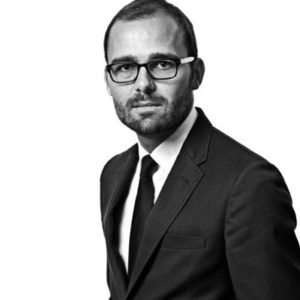 "2018 was a challenging and promising year for the French Fintech ecosystem. After a few years of existence, part of the French Fintech ecosystem strongly affirmed its ambitions. Concrete achievements earned a few firms big funding rounds. Conversely, several actors were unable to finance their further development and shut down. Currently, the large number of new Fintech projects is a testament to the vitality of the sector in France.
2018 was such a busy year for October that it's hard to pick only a few highlights! Every step, including our €32 million funding round and our rebranding from Lendix to October, served to support our European ambitions. Our aim is to support the growth of our client companies by giving them the opportunity to diversify their sources of funding.
If I had to name only one highlight, I would pick "Growing Together." Eleven major corporations (AccorHotels, The Adecco Group, Allianz France, Arkéa, Edenred, Engie, Iliad, JCDecaux, SUEZ, Unibail – Rodamco-Westfield and Webhelp) participated in this campaign with us to enable their SME / VSE network to access new sources of financing. We will duplicate this operation in 2019 in Spain, Italy and the Netherlands!"
"France is hatching one of the best Fintech ecosystems."
Thomas de Bourayne, Credit.fr
Thomas de Bourayne is the founder and CEO of Credit.fr, the second largest French SME lending marketplace.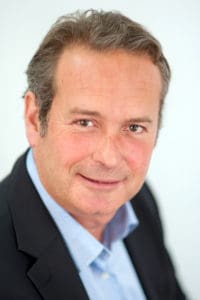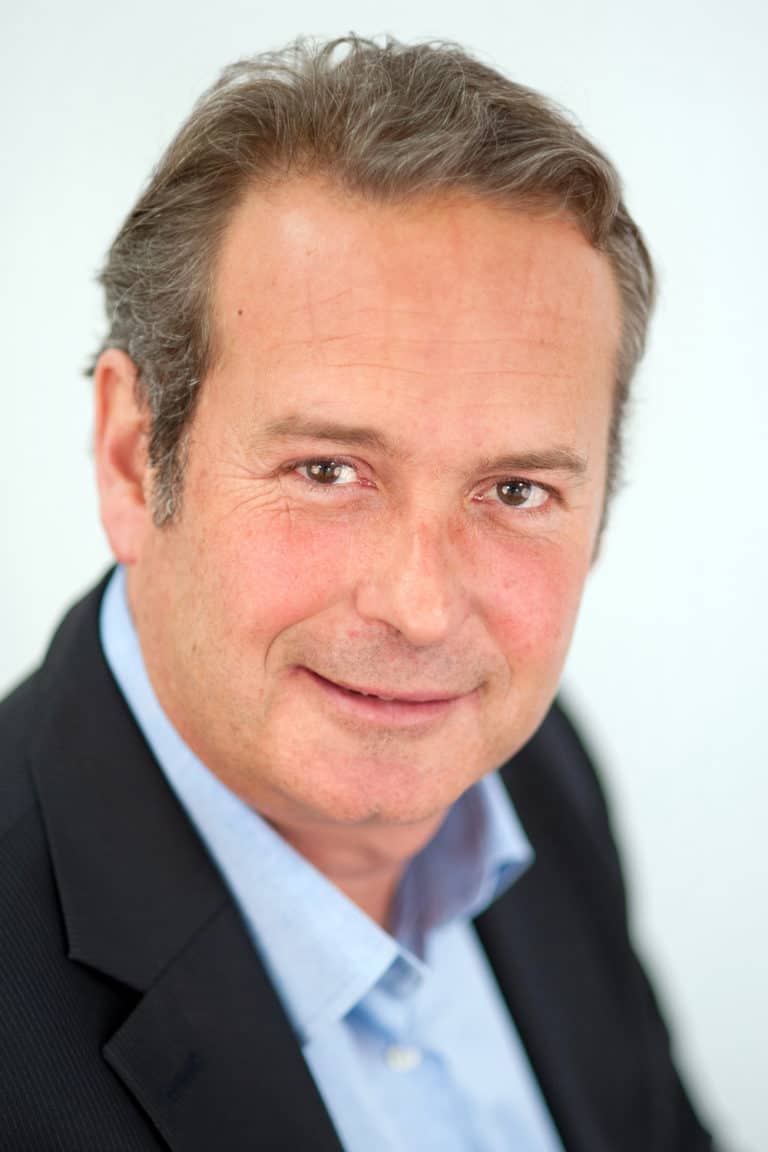 "France is hatching one of the best Fintech ecosystems in the world. Infrastructures, funds, universities and colleges, one-stop shop regulation with ACPR / AMF / Paris Europlace and the BPI make Paris at the time of Brexit the place to be for Fintech startups in Europe.
French Fintech start-ups are growing and maturing fast. They are starting to internationalize and will allow France to take the lead in Continental Europe.
In 2018, Credit.fr sustained its strong growth pace with a 50% increase in loan production. We achieved in one year the total loan volume of the previous 3 years. In addition, the platform continues to lead in terms of the number of businesses financed – which allows investors to best diversify their portfolio.
Finally, 2018 saw a massive influx of institutional investment on the platform thanks to the Tikehau/ Credit.fr €30 million fund we launched in January.

For 2019, we plan an international launch, a number 2 fund and other surprises …"
Equity Crowdfunding Platforms
"Passing the €1 billion mark."
Yannig Roth, WiSeed
Yannig Roth is the marketing & communications director of WiSeed, France's leading equity crowdfunding platform.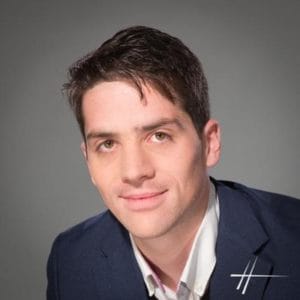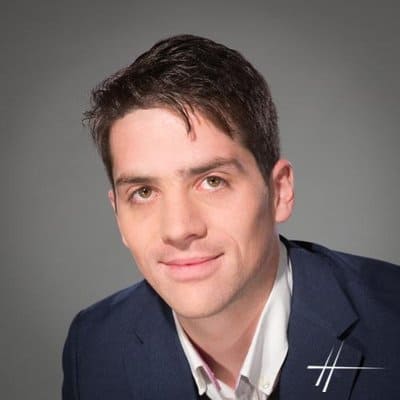 "The year 2018 was a very dynamic year for equity crowdfunding and crowdlending. The French sector passed the €1 billion mark. This may seem modest in comparison, for example with the UK market, but is an important milestone. It demonstrates that alternative financing has a real value for companies which look to diversify their funding sources across all stages of their growth cycle.
Equity crowdfunding platforms and crowdlending are important to connect retail investors and high net worth individuals with innovative companies. The quality of the user experience on both sides, the funding capacity and project volume, as well as the financial performance, will remain very important in the future.
WiSeed's most important milestones in 2018 were achieving our 100th exit for start-up, real estate and renewable energy projects and passing the €100 million mark in real estate crowdfunding. The latter is significant not only because we strengthened our position as a leader in French real estate crowdfunding, but also because we achieved this position by raising 95% of the funds from retail investors.
Catering to retail investors made us stand out among platforms which tend to increasingly rely on institutional investors. We demonstrated our ability to deliver a high-quality user experience and impeccable customer service to every investor, whether they have a hundred euro or a million euro portfolio."
"Pivotal years"
Joachim Dupont, Anaxago
Joachim Dupont is the co-founder of equity crowdfunding platform Anaxago and the founder & CEO of Anaxago Capital, a

recently created asset management firm

.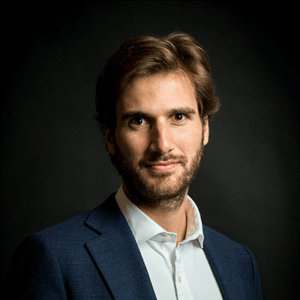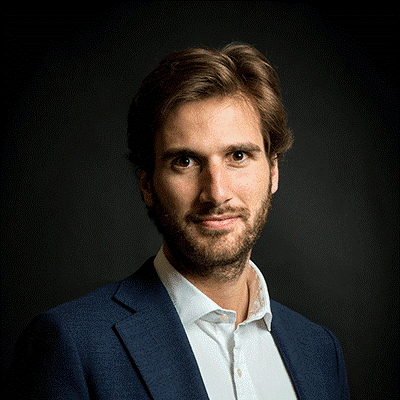 "The year 2018 will surely be considered as a pivotal year. Over the years, we've witnessed a growing number of sizable funding rounds and acquisitions in the French Fintech ecosystem. Fintech firms are now well funded and must confirm the growth potential of their model.
We are confident that 2019 will reveal the full Fintech market potential. There are still many products and services in the financial services value chains of private banking, investment banking or even asset management that can be greatly transformed by the digital revolution.
The year 2019 could be a turning point for Fintech pioneers. They will be challenged to choose between increasing their customer base independently or integrating their products or services into the wider range of product and services of traditional firms.
2018 was a very intense year for Anaxago. We confirmed the potential of the investment crowdfunding market and our leading position in this market by facilitating €40 million worth of investment. We raised more than €10 million in the past 45 days alone.
The average size of our investments doubled. A growing number of institutional investors took interest in our product range in search for alternative to sluggish traditional markets.
In 2018, we also created Anaxago Capital, an asset management firm which can co-invest alongside the platform and offer mutual funds to institutional and private investors.
With a strengthened team, a healthy portfolio and the financial resources needed to accelerate our growth, we are confident about the course of the year 2019."
Services Providers, Payments, Blockchain
"France loses to regulatory competition within the EU."
Damien Guermonprez, Lemon Way
Damien Guermonprez is Executive Chairman at Lemon Way, a provider of innovative payment solutions to eCommerce and finance marketplaces.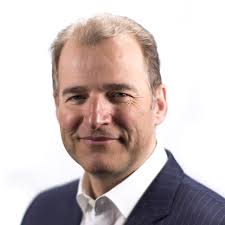 "The French Fintech ecosystem was challenged in 2018 by regulatory competition within the European Union. A growing number of French Fintechs now rely on service providers regulated in Gibraltar, Malta, Cyprus, or Luxembourg—countries which offer a much more flexible regulatory environment. French Fintechs are confined to offering "front-end" services without legally holding the client. We are working with AFEPAME to stop this distortion of competition within the EU.
2018 was a great year for Lemon Way. We raised €10 million in our first investment round. We won numerous tenders and gained customers such as Auchan and the French soccer federation. It was also a year of transition for us as we moved towards providing services to larger groups which run their own payment institution."
"Deep engagement with the regulators."
Ken Timsit, ConsenSys France
Ken Timsit is the Managing Director of ConsenSys France. Launched in December 2017, ConsenSys France is a consultancy dedicated to helping grow the blockchain ecosystem in France and globally.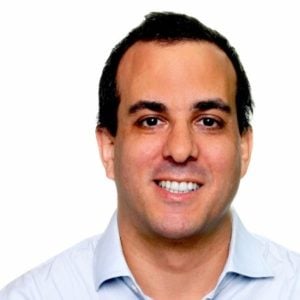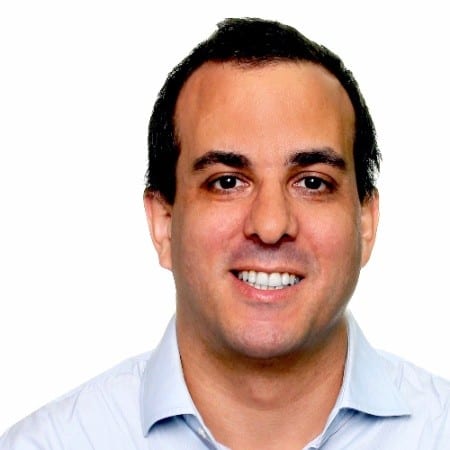 "The year 2018 was promising for the French Fintech ecosystem. We had an incredibly intense year of innovation, and deep engagement between the government, regulators and the startup ecosystem. Much remains to be done for French Fintech companies to achieve meaningful customer adoption and critical size on their way to regional or global presence.
ConsenSys France experienced tremendous growth, going from zero to more than 50 employees in less than 12 months. We acquired a slate of marquee clients including government agencies and CAC40 companies that validated our business model and expertise."
The French Fintech Association
"Our ecosystem is ready to accelerate its development."
Alain Clot, France Fintech
Alain Clot is the chairman of France Fintech, the leading association of French Fintech startups and scaleups.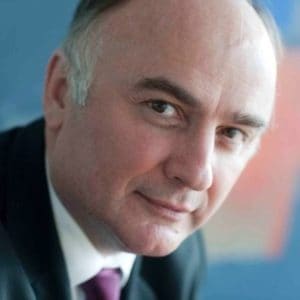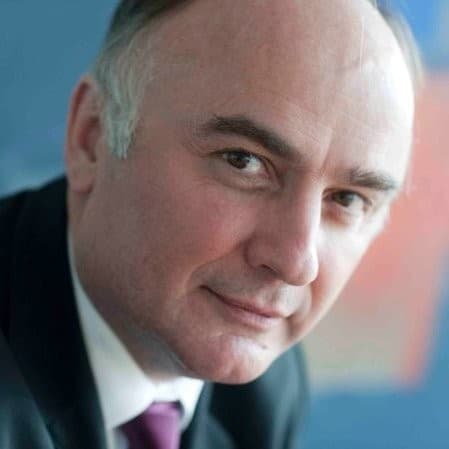 "2018 was a very promising year for the French Fintech ecosystem. Our member firms are evolving in a particularly dynamic ecosystem. They are leveraging their competence in data science and their access to the EU market to grow internationally. From startup to scaleup!
In 2018 our association fulfilled its three main missions: 1) to make French Fintechs better known, both in France and internationally; 2) to connect with our ecosystem's stakeholders  such as the government, regulators, MPs, research centers, financial institutions, and technology firms; and 3) to be an « agora », a forum where our startup can meet and team up with all kinds of partner firms, institutions, labs, VCs, and more.
Our ecosystem is ready to accelerate its development in 2019!"
---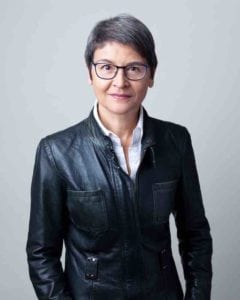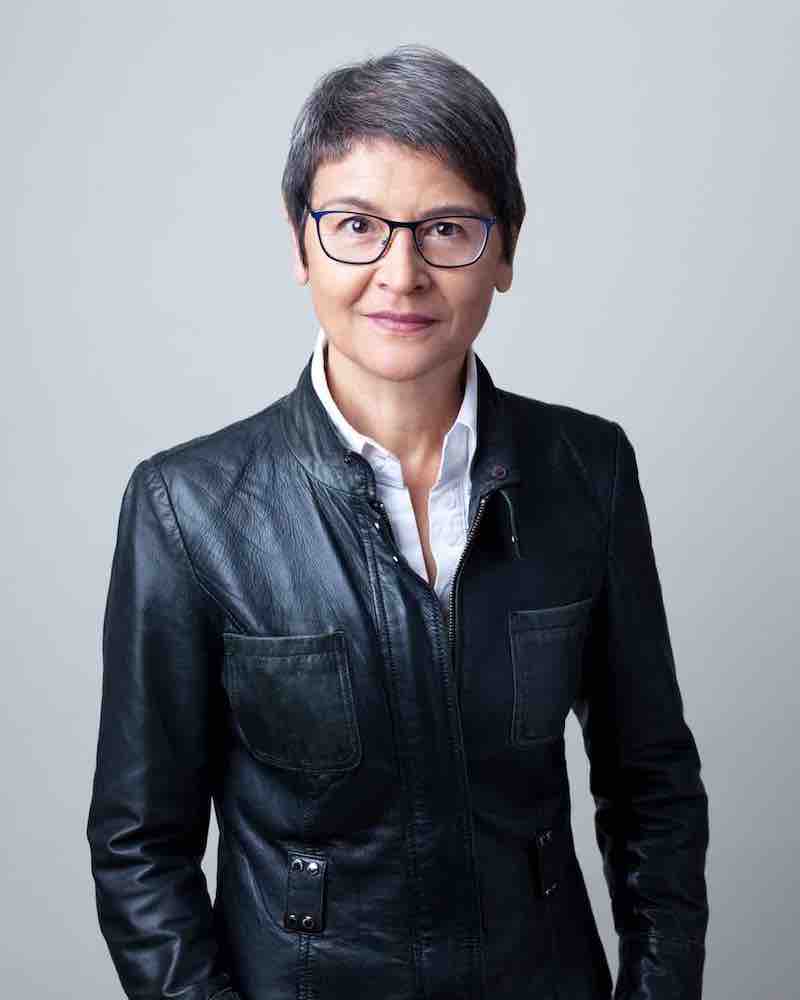 Therese Torris, PhD, is a Senior Contributing Editor to Crowdfund Insider. She is an entrepreneur and consultant in eFinance and eCommerce based in Paris. She has covered crowdfunding and P2P lending since the early days when Zopa was created in the United Kingdom. She was a director of research and consulting at Gartner Group Europe, Senior VP at Forrester Research and Content VP at Twenga. She publishes a French personal finance blog, Le Blog Finance Pratique.

Sponsored