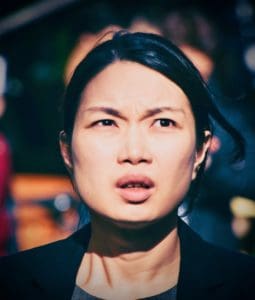 "Deteriorating profitability" resulting from stiff global competition from other miners and sharply falling cryptocurrency prices have prompted the Japanese e-commerce and Internet firm DMM to abandon its efforts in the crypto-mining sector, Toyo Kazei reports.
DMM now joins Japanese Internet firm GMO, which also recently contracted its crypto efforts citing billions in losses.
According to the business news outlet:
"The business environment has deteriorated drastically from the initial expectation of entry."
DMM reportedly began running "a large-scale mining farm in Kanazawa" in February, not long after the price of Bitcoin peaked at $20 000 USD.
Bitcoins are trading today for around $3875 USD.
The company is said to be acting on a decision made in September and reportedly plans to sell off the crypto-mining hardware itself in the first half of 2019.
The company has had an active Virtual Currency Division since September 2017 and did some mining of Bitcoin, Litecoin and another cryptocurrency before launching its large Kanazawa operation.
The company says it planned to reveal the operation to the public and conduct tours in April 2018, after it had completed installing 1000 machines in the 500-meter mining farm.
But in June, the company canceled its plans to let the public tour the centre because of security concerns:
"(S)ecurity is difficult. Overseas, the theft of the virtual currency mining machine has been steady, and even at the DMM's own Kanazawa farm, there was a situation close to an illegal invasion…(when a YouTuber) arriv(ed) without an (appointment)."
DMM also says that the release of its "Coin Tap" trading application has been adversely affected by multi-million dollar hacks on Japanese crypto exchanges like Coincheck
In January of this year, Coincheck was robbed by hackers of about $535 million USD in cryptocurrencies.
DMM says onboarding new crypto traders has been difficult since the hack.
Japanese Internet service provider GMO also recently announced it is folding up its crypto miner manufacturing subsidiary but will be keeping its mining farm open.
"After taking into consideration changes in the current business environment, the Company expects that it is difficult to recover the cryptocurrency-mining-business-related assets by selling mining machines, so the Company has decided to stop the development, manufacture, and sales of mining machines, thereby recording an extraordinary loss," GMO said in a related release.