Templum Markets, a primary issuance and secondary trading platform for blockchain based securities, and IPwe have partnered to launch a patent finance market.
Templum Markets and IPwe claim they are creating an entirely new financing framework, enabling companies to efficiently finance their patented intellectual property, turning patents into a financeable asset class.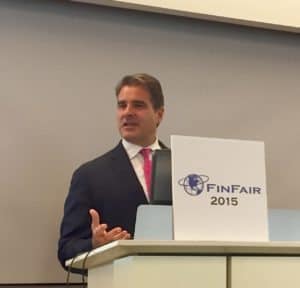 Vince Molinari, CEO of Templum Markets called the partnership a "turning point" for the value of patents:
"We look forward to working with IPwe to offer investors the opportunity to access this non-correlated asset class, giving them an opportunity for efficient private market secondary liquidity. Combining our respective expertise, we are able to start building what we believe will become a substantial market opportunity."
The two companies believe the marketplace will appeal to credit funds, family offices and other qualified investors who are familiar with IP.
Erich Spangenberg, CEO of IPwe, said they believe there are incredible macro and micro benefits that extend from bringing liquidity to the patent asset class.
"When you think of patent finance opportunities as an owner or investor, we want you to think of Templum Markets and IPwe."
Additionally, the companies believe these offerings provide a new way to unlock value for an underutilized segment of the balance sheet.

IPwe has developed artificial intelligence and Hyperledger-based tools to identify, research, maintain and transact in patents. Via digital securitization of IPwe's sponsored patent portfolios, Templum Markets is seeking to provide investors an additional entry point to this asset class.

Templum states that each offering will be conducted as a private placement and the securities issued will be assigned unique S&P CUSIP numbers. These securities will trade on Templum Market's ATS once applicable SEC resale safe harbor provisions have been satisfied.

The first patent-based financings are expected to be brought to market in Q1 2019

Sponsored Links by DQ Promote