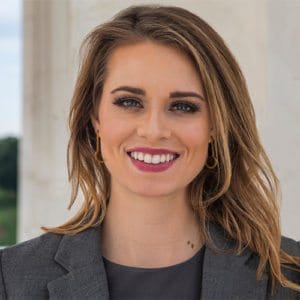 The Chamber of Digital Commerce is calling on the US to act when it comes to policy regarding blockchain (or distributed ledger technology – DLT) and digital assets. The Chamber has long been at the forefront of the policy debate when it comes to cryptocurrency and the need for a cogent discussion pertaining to the new tech.
Last year, the Chamber, along with their Token Alliance, published a set of guidelines to help shape the responsible growth of the security token and initial coin offering (ICO) markets. The document expressed its concern regarding the regulatory approach to the concept of utility tokens.
This past week, Perianne Boring, founder & President of the Digital Chamber of Commerce, and her Chief Policy Officer, Amy Davine Kim, expressed their opinion that the US government is falling behind the digital curve. The duo called on the "United States to implement a national action plan for blockchain:"
"Despite a myriad of transformational benefits that blockchain and digital assets offer for businesses, government, and consumers, the U.S. government has yet to fully embrace a national, comprehensive blockchain strategy.  The opportunity to do so is rapidly slipping away. Other countries are more enthusiastic in embracing blockchain's numerous benefits and aggressively focus[ing] on creating frameworks conducive to furthering blockchain-based innovations and technologies – so much so that innovators are starting to move to friendlier jurisdictions. It's time the United States take notice of this growing trend and commit to developing its own frameworks to incentivize the development of blockchain solutions for government and industry."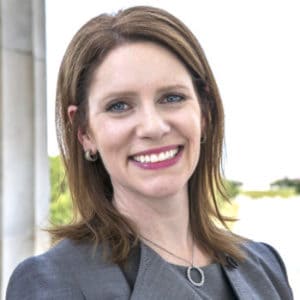 The two advocates are not alone in their concern. Other industry participants have vocalized the same espousing a view that policymakers are far too focused on remaining mired in law crafted in the pre-internet era while saving consumers from themselves. Investor protection is very important but it is not the means to an end.
Boring and Kim would prefer to see a more pro-active government – one that embraces innovation and encourages market-driven competition. If the US fails to accept change, the risk is rising that other jurisdictions will usurp the country's innovation credibility and capacity. The two proponents say this is already happening.
On the other side of the argument, some pundits argue that the deep pool of private capital, risk-taking nature, and rule of law will continue to fuel the USA's entrepreneurial ambitions in blockchain and tech in general. In the long run, the market driven ecosystem always wins.
These voices are correct, in part. But is this any reason to forego innovation now with the expectation its just another game of long ball? Just look at China and their state-sponsored drive to dominate everything – including Fintech and blockchain development. The Belt and Hub policy is not just about trade. It is about economic dominance. China is already the largest Fintech market in the world – and blockchain is part of it.
Boring and Kim state:
"Already, major industrialized nations are making significant advances in promoting and adopting this technology, making a hard run to be the leaders, and obtain the economic value, of this industry.  We must state, clearly and plainly, at the highest levels of government, that blockchain technology offers important progress for business, government, and consumers, and must be nurtured and proactively supported to ensure its success.  We predict 2019 to be a pivotal year for blockchain."
So will policymakers, including elected officials, step up to the plate and expend the time and political capital to understand this new tech?
There are a few politicians that have joined in to support Blockchain innovation, including in financial services. The Chamber mentions Congressman Emmers, Schweikert, Soto, and Budd. We add Representatives Davidson and McHenry to the list. There are others.
We concur. Congress must do more as should the White House. Words need to be matched with action (and not delayed over-reaction). This is no time to be playing catch-up due to fear of the unknown. Fostering an innovation-driven economy, including blockchain, that enables risk takers to experiment and challenge entrenched businesses, should be an ambition for all elected officials – regardless of party affiliation.