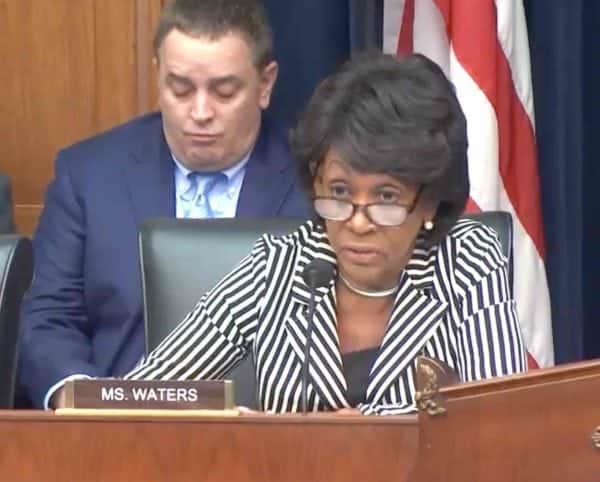 The House Financial Services Committee is one of the most powerful Congressional committees on the Hill. The Committee oversees not only the entire financial services industry but its policy portfolio also includes other overlapping responsibilities such as Housing, entrepreneurship and international financial organizations.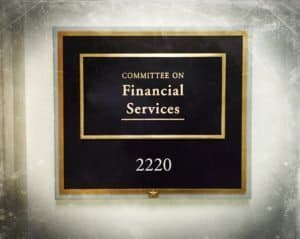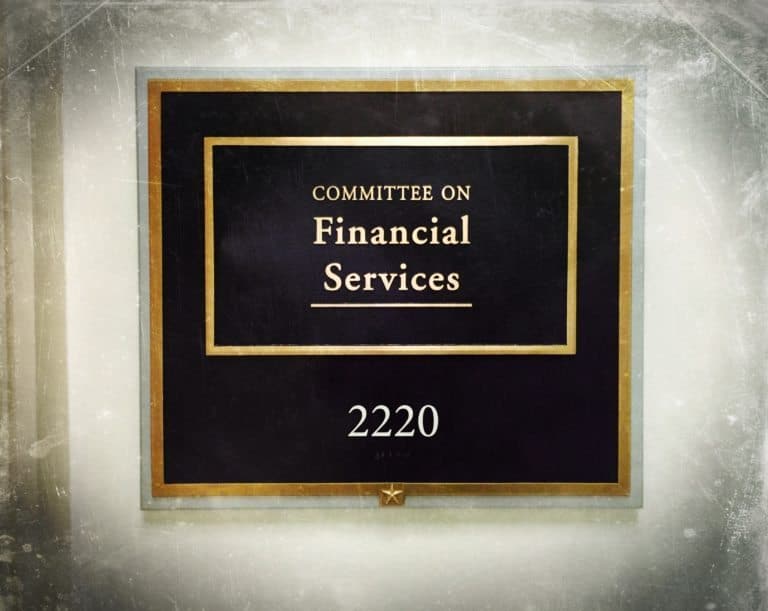 Last election cycle, the House of Representatives saw the Democrat Party take control. This meant every Committee experienced a change in leadership. For the House Financial Services Committee, veteran Representative Maxine Waters took control.
Waters has been in the house since 1991 so she has experienced quite a bit. She has risen the ranks of Congressional leadership to become the ranking member of the Financial Services Committee – previously serving as the ranking member. Areas of priority for Representative Waters are expected to include consumer protection regulation and the controversial Consumer Financial Protection Bureau which became embroiled in a political spat when the first Director, Richard Cordray, left to run for Governor in Ohio (he lost).
As the first African American Chair of the Committee, Waters issued a statement explaining her priorities:
"As Chairwoman, I will continue to prioritize protecting consumers and investors from abusive financial practices, making sure there are strong safeguards in place to prevent another financial crisis, expanding and supporting affordable housing opportunities, tackling the homelessness crisis, encouraging responsible innovation in financial technology, promoting diversity and inclusion in the financial services sector, conducting appropriate oversight and ensuring that hardworking Americans and small businesses have fair access to the financial system and opportunities to thrive. I consider it a privilege to hold the Chairwoman's gavel and look forward to working with my fellow Democrats, Ranking Member McHenry and my colleagues across the aisle on commonsense solutions that benefit hardworking Americans and strengthen our economy."
One of her first moves as Committee Chair was to summon several big bank executives to Washington, DC. The meeting has been described in various ways with Waters describing the meeting as a learning experience.
It has been widely reported that a hearing in the Financial Services Committee will be scheduled this spring to scrutinize the big banks and how they can help the economy. The first round of hearings beginning next week will tackle topics such as the use of sanctions in foreign policy, affordable housing, diversity issues, the homeless, and banking for the Cannabis industry.
Of course, more will follow.
But what of Fintech?
Fintech has the potential to provide better services, at a lower cost, for both consumers and businesses. The underbanked (or not banked at all) may be able to access services previously available only to the more prosperous population. Access to credit, wealth management, and growth capital are being facilitated by a growing legion of innovative financial services. Many of these Fintechs are challenging traditional financial services firms as they seek to disrupt established incumbents using a digital first approach.
Chairwoman Waters has a mixed record when it comes to innovative financial firms.
Several years ago, Waters came to the defense of traditional banks when SoFi attempted to get an Industrial Loan Charter (ILC) – a type of regulation that would have enabled the Fintech to provide additional banking services. She wrote a letter to the FDIC calling for hearings on the matter, expressing "concerns with regulatory oversight of ILCs generallv and concerns with allowing Fintech companies to be approved as federally-insured ILCs."
Yet during the tenure of her predecessor, Representative Waters backed the bi-partisan JOBS Act 3.0 bill that sought to help out small businesses and entrepreneurs.
John Berlau, of the Competitive Enterprise Institute, recently published his expectations for Representative Waters as she takes control of the Committee. In the recent blog post, Berlau was optimistic in his predictions. He noted that Representative Waters' statements on several bipartisan deregulation bills give hope that "Congress can still help ordinary investors and entrepreneurs by reducing the red tape that hampers investment crowdfunding and encouraging the array of new financial technologies known collectively as Fintech."
"Such legislation is increasingly urgent with an uncertain stock market, as ordinary investors and entrepreneurs are looking for new avenues of raising capital and building wealth," said Berlau.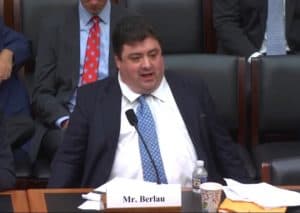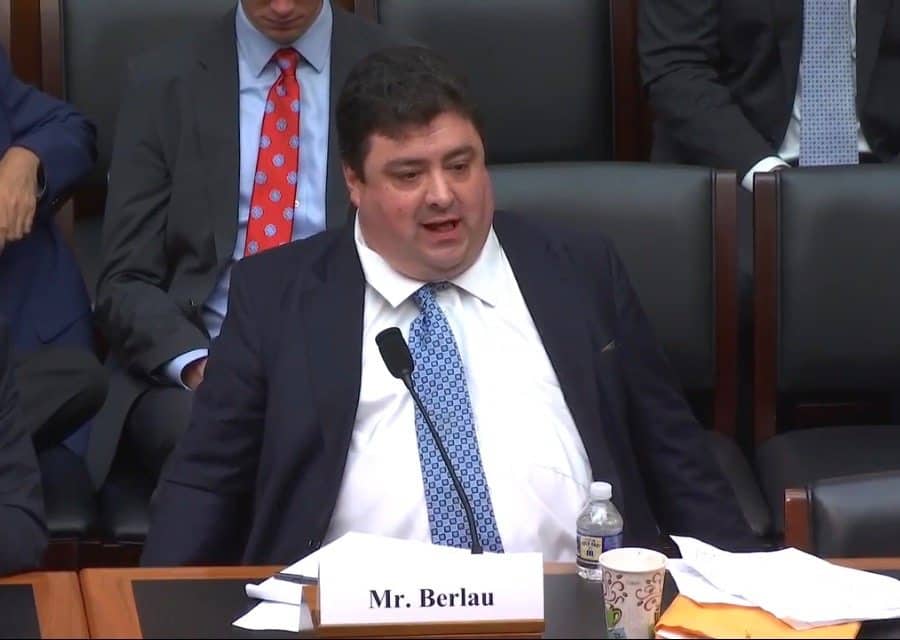 Referencing a speech at the Center for American Progress Action Fund, a more liberal entity, Berlau stated:
"In her speech, Waters lauded measures she had supported in previous sessions of Congress that would have lifted regulatory barriers to investing and raising capital. After stating at (around 38:00 in the video recording of her speech) that "throughout my career, I have looked for opportunities to build consensus and work across the aisle on common-sense solutions to benefit hard-working Americans," Waters cited two specific deregulatory measures she helped craft with Rep. Patrick McHenry (R-NC), who is now the ranking minority member on the Financial Services Committee."
During the presentation, Waters mentioned specifically the "Fix Crowdfunding Act" and the "Supporting America's Innovators Act" which was designed to make it easier for investors to finance early-stage firms.
The Fix Crowdfunding Act legislation referenced would have raised the limit on Reg CF to $5 million – from its current $1.07 million – while allowing for special purpose vehicles (SPVs) which would make the security exemption far more manageable. Improving Reg CF can lead to better companies using the exemption while simultaneously providing smaller investors with better investment opportunities (contingent upon final language). At the time, CEI published a letter in support of the legislation which cruised through the House only to die in the Senate.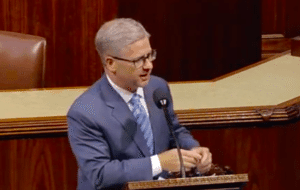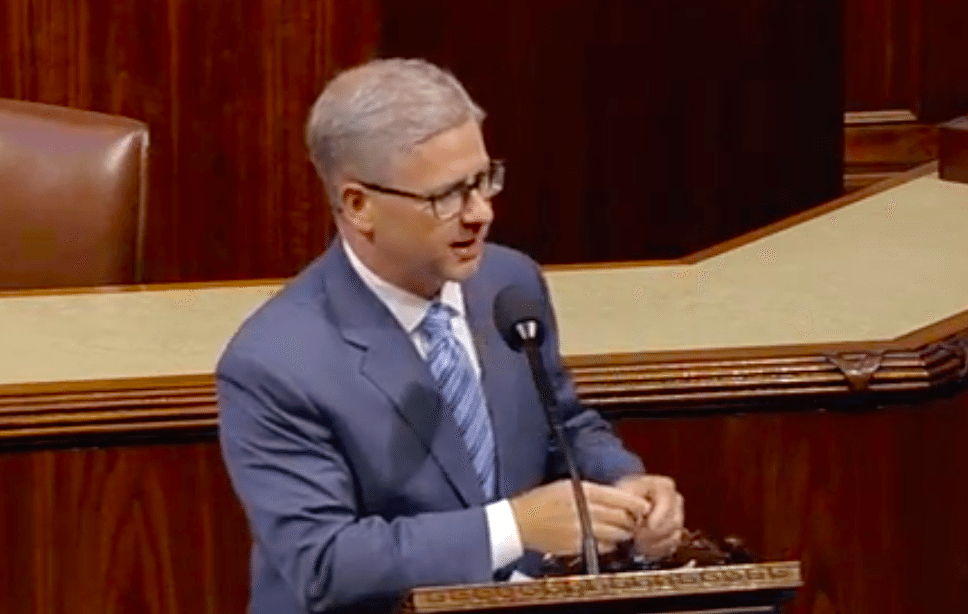 We asked Berlau for some additional insight into his expectations for the Committee and Chair Waters. Berlau shared:
"Chairwoman Waters deserves kudos for expressing her support for this legislation unprompted and in front of liberal activists who may not be fans of these deregulatory measures or even of the original JOBS Act. It indicates that she has a desire to show her bipartisan bona fides as [the] new head of the committee. If she and Rep. McHenry can once again find common ground on these and similar measures, it is incumbent on Senate Majority Leader McConnell and Chairman Crapo to do everything they can to advance these measures for the good of innovation, entrepreneurship, and wealth-building for the middle class."
Let's hope Berlau's expectations prove true.

Sponsored