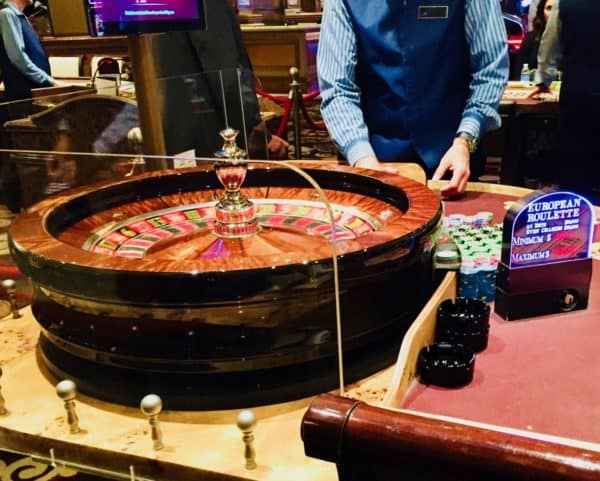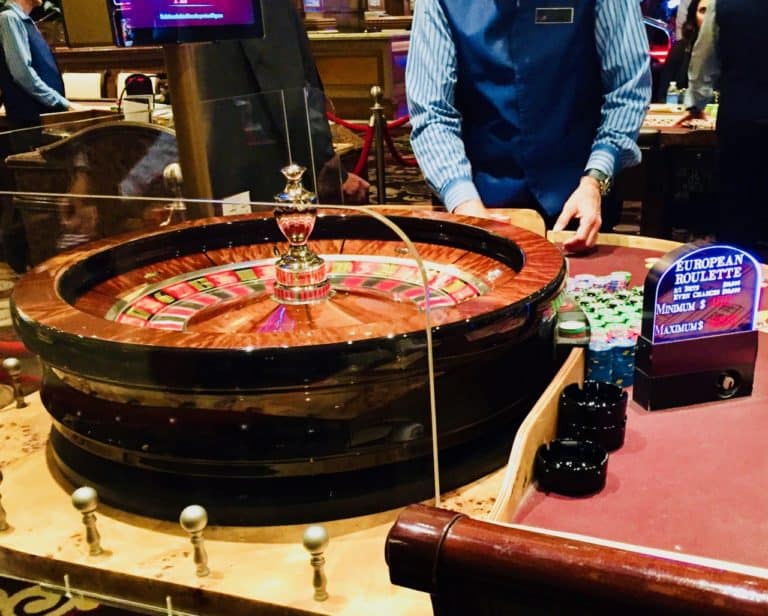 "Decentralized apps" (dApps) built to run on newer cryptocurrency blockchains Tron and EOS have steadily taken over from Ethereum as gamblers' financial media of choice, DIAR reports.
Ethereum still processed $7.6 billion in dApp transactions in 2018, but this was mainly business coming from trades conducted on so called "decentralized exchanges" (critics have panned the idea that exchanges can be truly "decentralized," meaning controlled/run by no particular individual or group).
Collectively, Ethereum, EOS, and Tron handled $13 billion USD in transactions in 2018, says Diar.
In January 2019 alone, the three chains reportedly processed $1.5 billion.
But in a mere 8 months since EOS was created, and despite multiple governance scandals and much general shade thrown,
"EOS…has taken over the reins from Ethereum accounting for nearly 50% of US Dollar-traded volume on Decentralized Applications (Dapps) since the platform's launch."
This means that EOS now processes 55% of all business done on dApps.
EOS now processes 55% of all business done on dApps #Crypto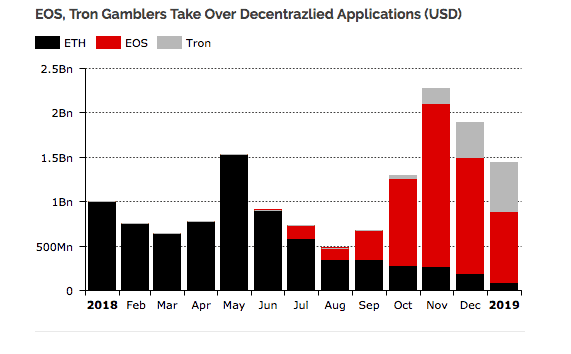 Chart courtesy of Diar
Newer blockchain TRON has also captured 38% of that business, and Ethereum dApps appear to have been left with only, "6% of total on-chain USD volume."
Diar says that one "clear group" appears to be behind the migration – gamblers:
"Of the $5.5Bn already transacted on EOS, 70% goes towards gambling dApps. This number is over 95% for Tron."
Ethereum-enamored software builders have gone after this business, but appear to have captured only a small percentage:
"Gambling Dapps only account for a tiny 2% of total US Dollar transaction volume on Ethereum despite nearly half of the applications being betting spots (see chart)."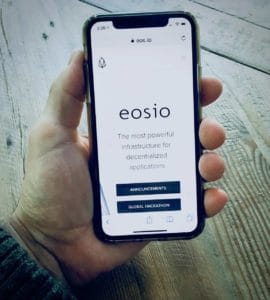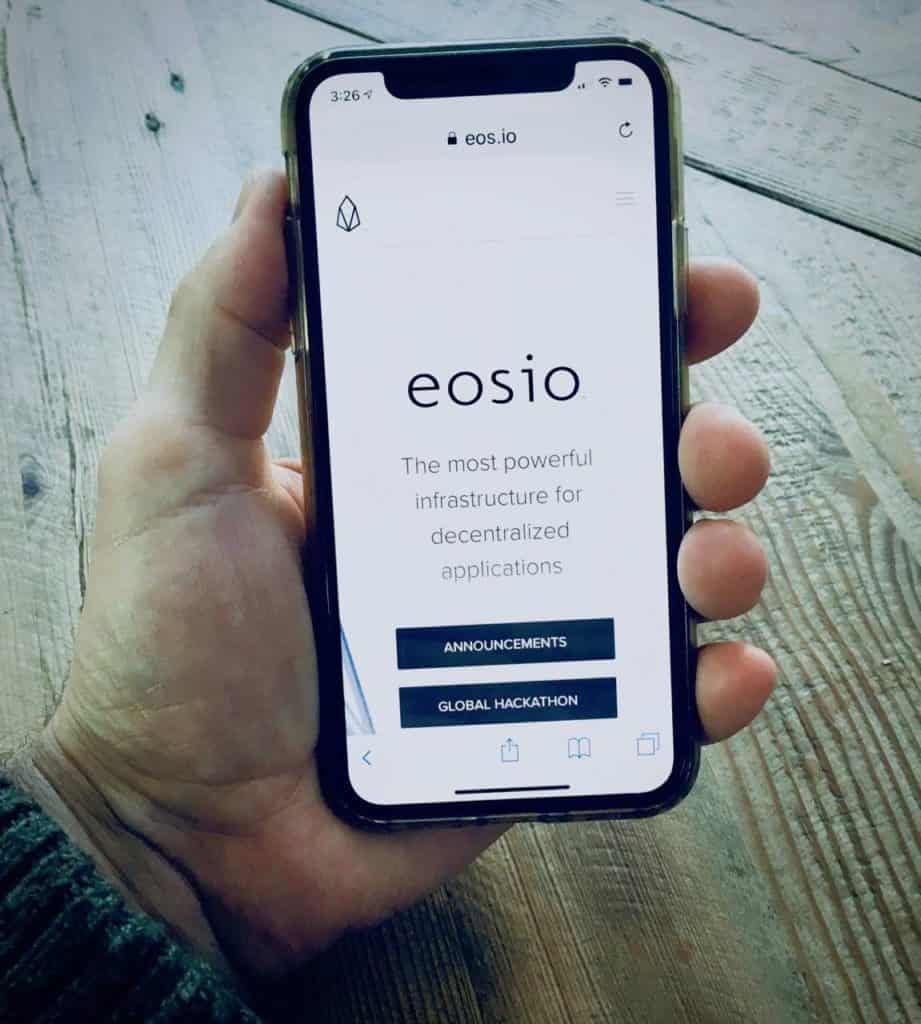 Part of EOS and Tron's success in eclipsing Ethereum may have resulted from many investors jumping to invest in them last year because Ethereum's multi-X growth had started to calm.
TRON and EOS gambling dApp's may also be being used to launder dirty funds.
A large amount of "chips" can conceivably be bought on a gambling dApp, a small number of bets placed, and then the bulk of the chips can be cashed out for "fresh" crypto.
The Canadian province of British Columbia has been trying to sort out casino related money-laundering problems for some time, problems some politicians and journalists believe have contributed housing unaffordability and an opioid crisis in the region.