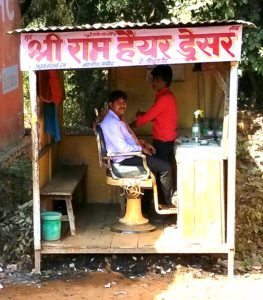 Police in India have arrested four and are seeking a fifth suspect whom they believe used a cryptocurrency scam to steal 1 billion rupees (nearly $14 million) from investors in Mumbai, Surat, Gujarat, and Uttar Pradesh, Times of India reports.
The men, Sanjay Sontakke, 44; Rajnikant Kumavat, 46; Alpesh Barodia, 32; and Kirankumar Panchsara, 38; as well as Ashok Goyal (still at large), are believed to have been behind a scheme called "Cashcoin" (reportedly modeled after Bitcoin).
The complaint was reportedly brought against the men by Umeshchand Jain, who claims he was defrauded in the scheme.
Prosecutors have reportedly already laid charges of cheating, breach of trust, and criminal conspiracy as defined by parts of the Indian Penal Code and India's Information Technology Act.
They may also seek to prosecute according to laws laid out in the Maharashtra Protection of Interest of Depositors Act and the Chit Funds Act.
Inspector Sunil Jadhav told the Times of India that he believed the scheme was designed as a fraud from the start:
"The accused held meetings in Mumbai, Surat and other parts  of Gujarat, and lured people into investing their hard-earned money by promising to double it in two months. Initially, the gang repaid a few investors to lure more people in and then defaulted. Their intention was to cheat."
A lawyer for the accused, Ajay Dubey, has protested the accusations:
"My clients are innocent and have been wrongly arrested. Indian Penal Code sections 419, 420, 406 and 409 are not applicable in this case as no one has been cheated, since all transactions are in cheque."
The Times claims that police found evidence that the accused had moved complainants' money to personal accounts held by them out of state, and says that several of these accounts have now been frozen.
When China began shutting down its domestic crypto investor markets in late 2016, India became a coveted market for crypto projects, many of which retail only one product: their tradable tokens.
But numerous high-profile crypto scams targeting Indian investors may have since drawn the ire of local legislators, who have also expressed concerns that cryptocurrencies could destabilize the rupee.
India was the site of considerable activity by Bitconnect, a global crypto Ponzi scheme that rapidly collapsed after regulators in the UK and Texas began issuing orders against it.
According to CCN, "Bitconnect net(ted) $3 billion in India."
In January, Indian police arrested a second suspect they believe defrauded Indian citizens out of more than $71 million USD using the "Money-Trade Coin" crypto scam.
An additional 10 individuals were arrested in December for pervading a different scheme, and the list goes on.