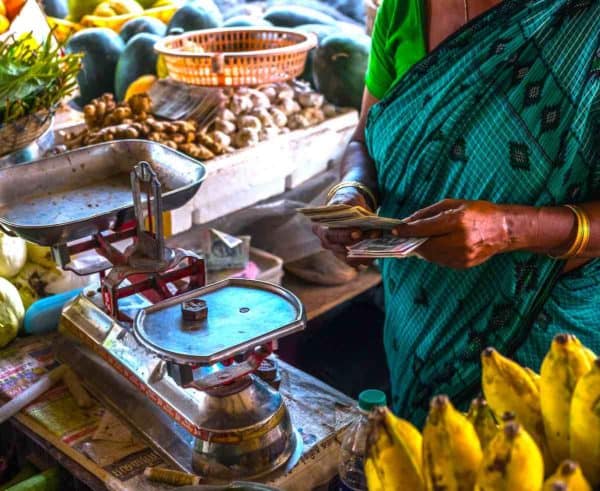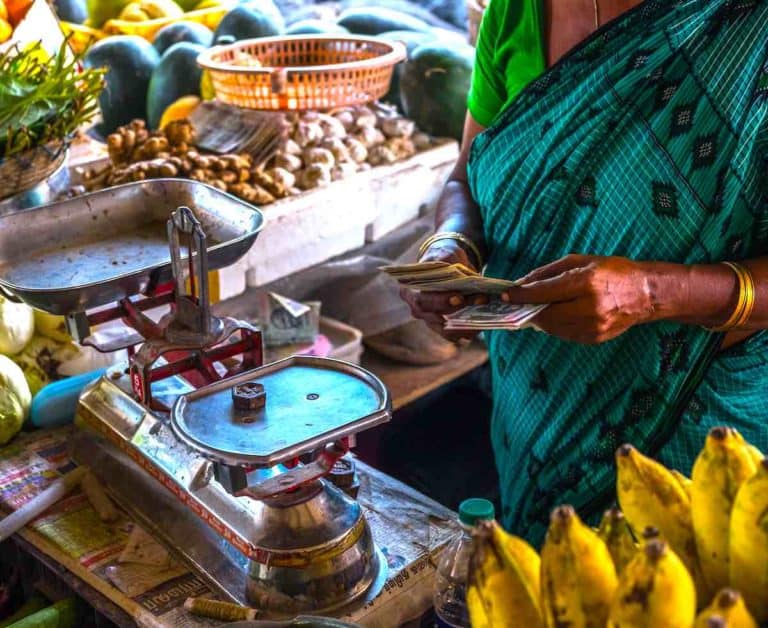 Like elsewhere, Indian officials have been contemplating how to properly regulate cryptocurrencies for some time.
Now a report from Quartz India says Indian regulators are currently "obsessed" with how cryptocurrencies might destabilize standard currencies, specifically the rupee.
Inflation and counterfeiting have been issues in India, and the situation around the rupee is somewhat delicate after President Modi, on short notice, "demonetized" (recalled and destroyed) 500 and 1000 rupee bank notes in India in November 2016.
More recently, according to Quartz:
"The committee…tasked with drafting rules for India's virtual currency ecosystem…(which is) led by the top bureaucrat Subhash Chandra Garg, is believed to be in a tangle over the impact that digital coins will have on the Indian rupee if they are allowed for making payments."
A crypto industry representative who reportedly met with the committee recently and who asked to remain anonymous elaborated on the committee's concerns as follows:
"If Bitcoin and other digital currencies are going to be allowed to be used for payments then whether it will end up destabilising the fiat currency is a major concern for (the Garg panel)…The overall impact on the financial ecosystem that it is likely to have is still unclear and it has been a challenge to convince them on this particular point."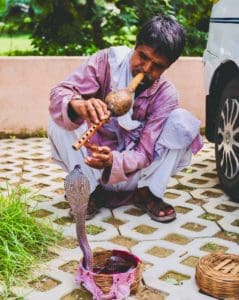 But Rahul Raj, founder of the Indian cryptocurrency exchange Koinex downplayed the notion that crypto markets and retail use are large enough to compete with the national currency:

"At this point it may be a bit premature to worry about this as right now even globally only a handful of payments are made using virtual currencies and that will be the case till blockchain reaches the scale that say Mastercard or Visa have…Therefore, there is (a) considerable time before that concern even comes up."

Commercial use of the rupee is also protected in India, said Raj:

"You can't buy goods and services in India using any other currency such as the dollar, pound or even gold and it needs to be converted first into rupee to complete payments, a stance that can also be adopted for cryptocurrencies," added Raj."

An overall ban on cryptocurrency use for retail in India and the sometimes hostile treatment of commercial crypto ventures there is likely frustrating the ambitions of both local and international crypto sellers eager to access India's huge potential crypto investment market.

But Indian regulators are likely wise to exercise considerable caution.

Not only have Indian investors already been targeted by many multi-million and hundred-million-dollar crypto investment scams including Bitconnect, but cryptocurrencies also appear to be figuring into matters of national security.

The blogger Neuron claimed last February that $15 billion has been hacked from cryptocurrency exchanges alone- meaning that money has been essentially stolen from investors.

As well, the blockchain forensics firm Chainalysis recently published "A Crypto Crime Report" stating that two groups are responsible for 60% of hacks on cryptocurrency exchanges, the most lucrative types of crypto hacks by far:

"Hacking dwarfs all other forms of crypto crime, and it is dominated by two prominent, professional hacking groups. Together, these two groups are responsible for stealing around $1 billion to date, at least 60% of all publicly reported hacks. And given the potential rewards, there's no question hacking will continue; it is the most lucrative of all crypto crimes." [emphasis added]

The two groups have an average take of $90 million per hack, says Chainalysis, who suggest the first group, Alpha, is a state actor:

"Alpha, is a giant, tightly controlled organization partly driven by nonmonetary goals. They appear as eager to create havoc as to maximize profits. Alpha seems much more sophisticated, expertly shuffling funds around in a way that suggests they want to avoid detection."

Cybersecurity firm Insikt Group recently accused North Korea of leading two fraudulent ICOs to raise money for that regime.

Sponsored Links by DQ Promote