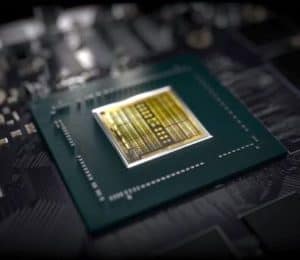 By now, Nvidia's faltering earnings as a maker of  cryptocurrency mining equipment are well known.
Until recently, the company was enviably positioned to supply coveted chips to booming cryptomining, AI, cloud computing and gaming sectors.
But after a banner 18 months that ran from the start of 2017 until September 2018, during which time the company's stock price rose a handsome 163%, recent numbers and reports are far more modest.
"Crypto winter" has seen the price of bitcoin hovering at around 20% of what they worth when it peaked in December 2018.
Many other cryptos now trade for less than 10%, and there are stories of used crypto miners being offloaded at even smaller percentages -or being scrapped altogether- as many miners walk from a business with margins as volatile as crypto itself.
According to Barrons, Nvidia's stock has now fallen 45% since October 2018, and Nvidia's AI and cloud divisions grew only 12% during the last quarter, down from 58% in the previous quarter.
Nvidia also made 35% less than they expected last quarter ($2.2 billion versus $3.4 billion predicted).
The writing may also be on the wall regarding the company's generic AI chip products, says Barrons.
According to the outlet:
"Earlier this week, Wells Fargo Securities analyst Aaron Rakers predicted that custom semiconductors made specifically for AI will take share from Nvidia. He noted that 13 private chip companies focused on the AI market have raised more than $1.2 billion in venture-capital funding."
Andrew Feldman, founder and CEO of AI custom chipmaker Cerebras Systems, told Barron's:
The company has also reportedly run into trouble with its new "Deep Learning Super Sampling (DLSS)/ real-time ray tracing" tech, a type of gaming graphics enhancement, "that enables more-realistic lighting effects but at a performance cost of about 35%."
Turns out many gamers have been unwilling to sacrifice performance for Nvidia's better graphics, and Fortnite gamers are indifferent because of that game's simple and cartoonish rendering.
Nvidia's new "Turing" graphics cards are also reportedly priced 20-30% higher than previous ones, and there are complaints that the card is in fact causing blurring in certain games, something Nvidia CEO Jensen Huang, in a February 14th earnings call,  attributed to those games' lack of support for the new tech.
Nvidia recently issued espoused more realistic growth expectations ("flat to down slightly'), a factor that Barrons says may have helped stabilize the company's stock.
Still, Barrons suggests that, at $159, Nvidia stock is likely still overpriced, and:
"Nvidia's growth is unlikely to markedly improve until it releases a new round of chips, which could be two years down the line."
Sponsored Links by DQ Promote