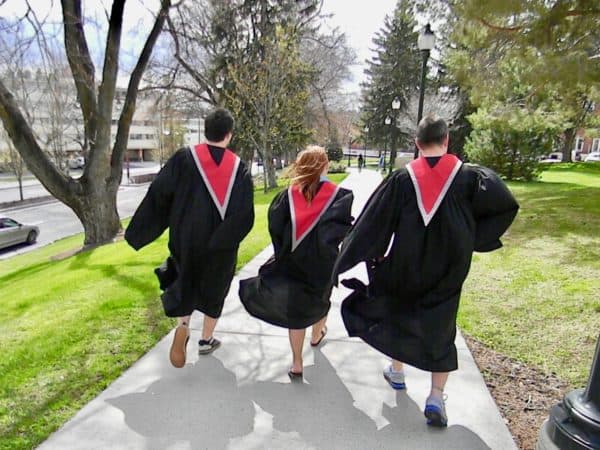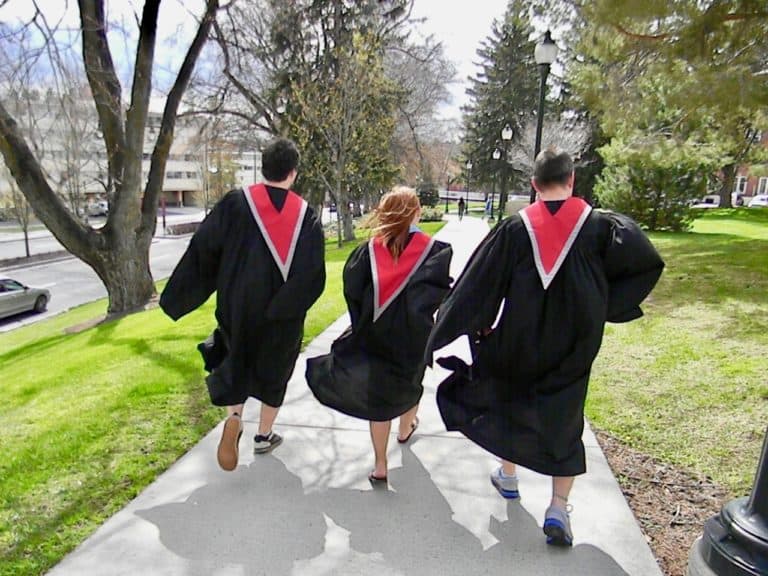 PC Magazine is reporting this week on an apparent surge of on-campus cryptomining detected by cybersecurity firm Cisco.
The news is noteworthy because, according to urban legend, crypto mining for bitcoins started mostly in dorm rooms and nerd basements.
Stealthily, however, corporate crypto miners like Bitmain set about systematically obsoleting small miners by setting up massive operations employing their super fast custom microchips.
The centralization implications are anathema to the ethos of bitcoin, a system theoretically designed to shirk all masters.
The notion that precipitously corrected cyryptomarkets and recent capitulation by many failed cryptomining corps may have cleared the field for the return of small miners is certainly appealing.
According to PC Mag, Cisco says that dorm room cryptomining now accounts for 22% of all cryptomining they detect.
It's a potentially nice chunk of passive income for a savvy student, says Cisco threat researcher Austin McBride:
"You leave [the mining rig] running in your dorm room for four years, you walk out of college with a big chunk of change."
Students with a cryptomining side hustle may also have the advantage of being able to offset electricity costs onto their schools:
"So you can run your mining rig in your dorm or school library and not worry about those costs eating into your mining profitability…Mining difficulty for a lot of coins is very high right now—which means it costs more for electricity and internet than the profit you can produce from mining those coins…If you don't have to pay for those costs, then you are in a really good spot for making money on the university's dime."
McBride's other data shows that the majority of mining (34%) is generated by the Energy/Utilities sector, followed by other (15%), healthcare (7%), local government and primary/secondary schools (4% each)and manufacturers and managed service providers (3% each).
PC Magazine writes:
"…the No. 1 biggest miner of virtual currencies is the energy and utilities sector, according to Cisco. McBride speculates it's because these companies are running old computers that can be easily infected with mining malware."
While some professional crypto mining firms have made deals directly with raw electricity providers, and while the cryptomining sector is fond of using euphemisms to describe it's business ("datacenter"), public sector facilities have been popular targets for malware distributers.
Public utilities, which typically employ large amounts of computing power, are particularly attractive to "cryptojackers" (hackers that distribute malicious cryptomining malware and collect the profits at low to no cost).
According to McBride:
"Some of the systems that run our grids and other utilities are purpose build and do not get software and hardware updates as frequently as a Mac or PC would…So, there is more of a potential for vulnerabilities being unpatched for some time and this makes it an attractive target."
A reported 19-fold increase in mining-related internet traffic over the last 9 months  of 2018 detected by Cisco simply does not jive with frequent news of many legitimate crypto mining companies exiting the sector.

For this reporter, Cisco's findings suggest a very large malware-shaped shadow on the wall.

Sponsored Links by DQ Promote