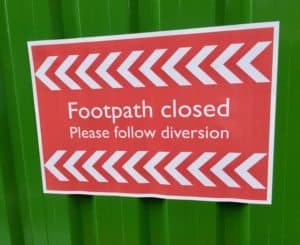 The Financial Conduct Authority (FCA) of the United Kingdom has issued a warning against a Bulgarian firm, "…claiming to be an FCA-authorised firm offering cryptocurrencies to UK consumers."
The FSA says the company is illegal and has been soliciting UK investors via email containing various false information:
"We believe Next Coin Market is an illegal organisation based in Bulgaria…We have become aware they are sending consumers a link to a fake website, which gives the impression they are authorised by the FCA, when they are not.  This is criminal activity."
The warning is important given that securities investments lodged with "unauthorized firms" are not protected in the UK:
"Anyone who deals with an unauthorized firm is not protected by the Financial Services Compensation Scheme(link is external) and cannot complain to the Financial Ombudsman Service.(link is external)."
Nonetheless, anyone who has, "…transferred money to the firm…should…report your concerns to Action Fraud…"
The regulator provides a list of authorized investment firms at its Financial Services Register.
As well, anyone, "approached by Next Coin Market, or another unauthorised firm with a link to our website," is urged to please contact the FSA.
Like many other countries, Bulgaria has seen its fair share of crypto-related crime.
Perhaps most notably, last November, the Chief Secretary and Head of the State Agency for Bulgarians Abroad was arrested for allegedly selling 30 EU passports per week for bitcoins.
Petar Haralampiev  is accused of providing passports to, "fraudulent applicants from Ukraine, Moldova, and Macedonia…(who each) paid £4,445 for bogus certificates showing their family's origins in Bulgaria."
According to UK publication The Times, at least 114 international criminals wanted by Interpol have been issued EU passports in the Haralampiev Bulgarian-citizenship scheme.