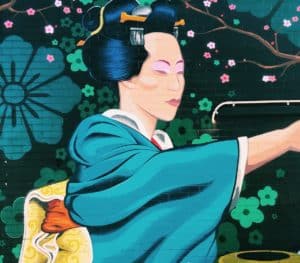 An 18-year-old young man in Japan has been turned over to prosecutors to face allegations he hacked 15 million yen ($134 ooo USD) worth of Mona cryptocurrency from a "digital currency storage website," Japan Today reports.
Police claim this is the first time charges have been laid in a case of cryptocurrency theft in Japan.
The young man from the city of Utsunomiya, Tochigi, is accused of hacking Monappy, likely a digital "hot wallet" service provided for the storage of the popular Japanese "altcoin" Mona coin.
While hardware wallet (offline) storage devices typically support the safer storage of larger market cap cryptocurrencies, altcoins must usually be stored in "hot wallets," digital accounts in constant contact with the Internet.
When describing the hacks on Monappy, which the accused hacker admitted to conducting between August 14th and September 1st, 2018, the young man reportedly said:
"I felt like I'd found a trick no one knows and did it as if I were playing a video game."
The young man reportedly exploited a glitch at Monappy that would cause the system to malfunction if too many transfer requests were repeated in too short a time.
After absconding with the crypto, police say the young hacker deposited them in an account set up by another individual and used the "dividends" thereof to buy personal items, including a smartphone.
The young man's hacks reportedly affected 7 700 Monappy users, whom the company has agreed to compensate.
The accused hacker reportedly used a Tor browser to conceal his whereabouts, but cyberforensic investigators analyzed "communication records left on the website's servers" to track him nonetheless.
Japan has been the site of the two most sizeable cryptocurrency thefts in history.
In 2014, $470 million dollars worth of Bitcoins were stolen from the Mt Gox Bitcoin trading platform.
Then, in early 2018, $560 million in crypto was stolen from the Coincheck "exchange."