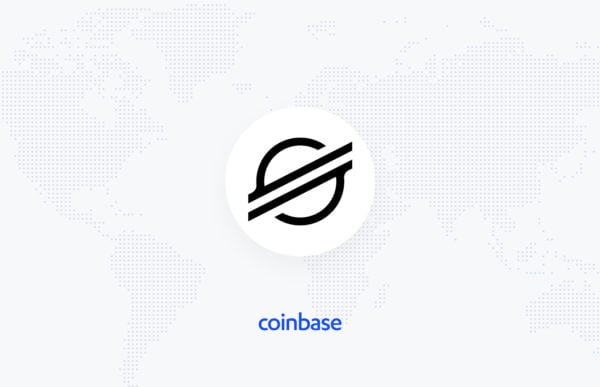 Cryptocurrency exchange Coinbase announced last week it would be launching Stellar Lumens (XLM) on its Coinbase Pro platform. According to Coinbase, support for XLM will be immediately available in Coinbase's supported jurisdictions, with the exception of New York State, with additional jurisdictions may be added at a later date.
"Once sufficient supply of XLM is established on the platform, trading on the XLM/USD, XLM/EUR, and XLM/BTC order books will start in phases, beginning with post-only mode and proceeding to full trading should our metrics for a healthy market be met."
Coinbase also revealed that since its launch in 2014, its vision has been to unite the world's financial infrastructure so that money can flow quickly and cheaply between banks, businesses, and people. The Internet-connected the world's computers so that information could be shared globally. Stellar aims to do the same for money.
Coinbase explained there will be four stages to the launch as outlined below:
Transfer-only: Starting last week, customers will be able to transfer XLM into their Coinbase Pro account. Customers will not yet be able to place orders and no orders will be filled on these order books. Order books will be in transfer-only mode for approximately 12 hours.
Post-only: In the second stage, customers can post limit orders but there will be no matches (completed orders). Order books will be in post-only mode for a minimum of one minute.
Limit-only: In the third stage, limit orders will start matching but customers are unable to submit market orders. Order books will be in limit-only mode for a minimum of ten minutes.
Full trading: In the final stage, full trading services will be available, including limit, market, and stop orders.
Coinbase went on to add:
"One of the most common requests we receive from customers is to be able to trade more assets on our platform. Per the terms of our listing process, we anticipate supporting more assets that meet our standards over time."
The XLM launch comes just days after CipherTrace, a "blockchain forensics" firm that provides law enforcement and other clients with real-world data on cryptocurrency transactions, has issued a statement assuring the public that it does not sell data it obtains during the course of business to any third parties. The statement comes in the wake of a #DeleteCoinbase campaign that erupted on Twitter in late February when it was revealed that Coinbase had acquired Italian digital forensics firm Neutrino. The acquisition notably caused an uproar among privacy-concerned cryptocurrency users and traders.

In a statement regarding the #DeleteCoinbase campaign, Coinbase CEO Brian Armstrong stated the Neutrino had been acquired because the company possesses the technology Coinbase needs to vet customers and ensure crypto transactions are KYC/AML compliant. Armstrong also admitted to a lapse in due diligence at Coinbase, stating:

"…(W)e did not properly evaluate everything from the perspective of our mission and values as a crypto company."

Sponsored Links by DQ Promote