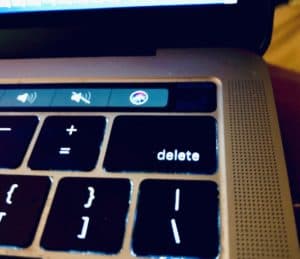 CipherTrace, a "blockchain forensics" firm that provides law enforcement and other clients with real-world data on cryptocurrency transactions, has issued a statement assuring the public that it does not sell data it obtains during the course of business to any third parties.
The statement comes in the wake of a #DeleteCoinbase campaign that erupted on Twitter in late February when it was revealed that Coinbase, a large US-based cryptocurrency trading and custody firm, had acquired Italian digital forensics firm Neutrino.
The acquisition caused an uproar among privacy-concerned cryptocurrency users and traders.
In the early 2000's, a division of Hacking Team attracted the ire of cypher punks and privacy advocates when it was revealed the company was selling spyware to governments across the globe, including repressive regimes who were using it to quell legitimate dissent and to silence journalists.
The backlash against Coinbase seemed to take the company by surprise.
In a statement regarding the #DeleteCoinbase campaign, Coinbase CEO Brian Armstrong stated the Neutrino had been acquired because the company possesses the technology Coinbase needs to vet customers and ensure crypto transactions are KYC/AML compliant.
Armstrong also admitted to a lapse in due diligence at Coinbase, stating:
"…(W)e did not properly evaluate everything from the perspective of our mission and values as a crypto company."
Armstrong also promised to give anyone who had worked at Hacking Team their walking papers:
"We took some time to dig further into this over the past week, and those who previously worked at Hacking Team will transition out of Coinbase."
Like Neutrino, CipherTrace specializes in helping crypto companies meet their KYC/AML obligations and also provides services to law enforcement.
According to a report issued last September by the institutional newsletter diar, CipherTrace is a top-three recipient of US government blockchain forensics contracts and was awarded $3 million in contracts in 2018.
The number one firm in this regard is Chainalysis, which received $17.6 million from the US government in 2018, followed by Elliptic at $7 million.
According to diar, the Internal Revenue Service (IRS) is the biggest blockchain forensics government spender in the US at 35%, followed by Immigration and Customs Enforcement (ICE), and the Federal Bureau of Investigation (FBI).
Altogether, the IRS, FBI and ICE account for 85% of this type of digital forensics spending on the part of the US government.
In the statement, CipherTrace claims it does not sell any data collected during forensics checks to third parties:
"CipherTrace does not, and has never, sold customer data to anyone. CipherTrace provides strong privacy controls and protections for all of our customers, and does not disclose personally identifiable information."
The company says its work fits in with the financial empowerment ethos often expressed by crypto aficionados:
"At CipherTrace, we believe that eliminating terrorist and criminal activities in crypto helps the overall market grow globally, and supports financial independence and liquidity for people and businesses all over the world."
CipherTrace competitor Chainalysis also issued a similar statement on privacy last week as the #DeleteCoinbase fury began to settle.