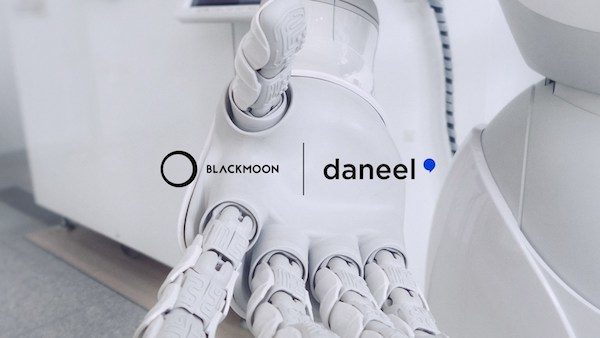 Blockchain fintech company, Blackmoon, announced on Friday it has formed a strategic partnership with Daneel.io (Daneel), an Information Technology and Services firm whose goal is to develop an AI capable of detecting fake news in the Blockchain market, create a branded Exchange Traded Index (ETx).
According to Blackmoon, the new partnership will enable the two firms to work very closely together to create a showcase of ETx's that track the performance of Daneel's phenomenal sentiment indexes. It was revealed:
"Knowing that one can liquidate his or her investment without an impact on price, is a key risk-metric to any and all investment decisions. An STO that supports a thriving and liquid market, immediately increases its perceived value, even if its product, bottom-line or management is not as high a quality as its competitors. The liquidity of the marketplace defines the risk for an investor and the success of the issuer. Without the ease of execution and liquidity, any STO will have limited success, if any at all."
Speaking about the partnership, Moshe Joshua, Chief Product Officer at Blackmoon, stated:
"Blackmoon and Daneel share a vision and it's because of this that we are pleased to have discovered such an incredible organization to associate with. We are eager to release the Daneel ETx products as soon as possible to offer this amazing investment opportunity to eligible investors globally."
Blackmoon went on to add that the strategic partnership with Daneel is one of many that it intends to form over the coming months. The ultimate goal will be to have an entire suite of innovative ETx's to offer their own clients as well as those of their partners.