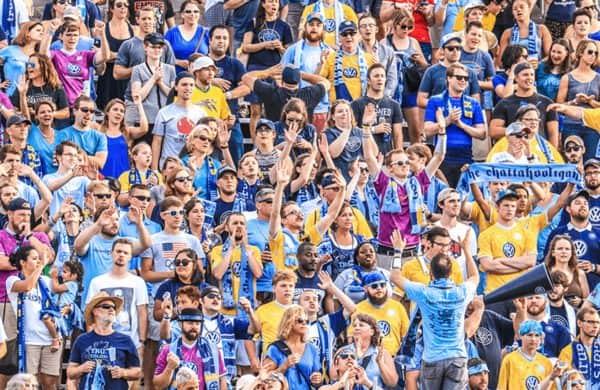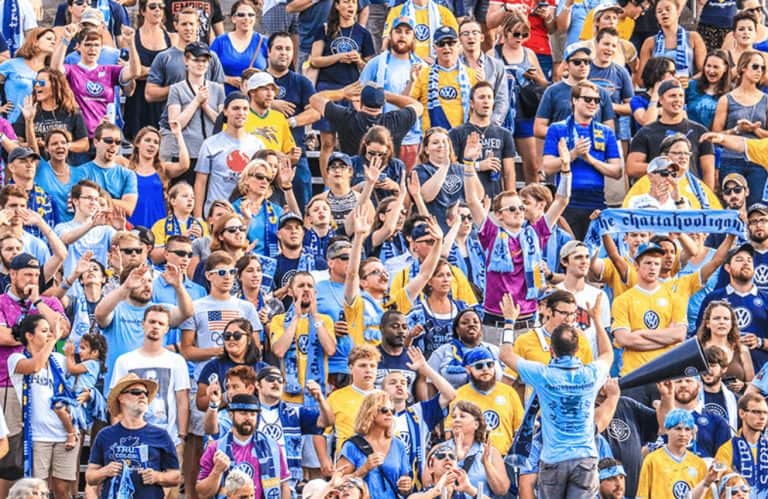 As Chattanooga Football Club enters a new era of growth, the club decided to share the opportunity with Wefunder investors… and the crowdfunding fans went wild.  Launched with a modest $50,000 goal, Chattanooga Football Club has raised more than $648,450 from 2360+ investors. Pre-money valued at $2.95M, the Club is offering supporter shares, limited to 8,000. Inspired by Green Bay Packers' community ownership structure, the Wefunder campaign gives fans ownership in Chattanooga Football Club… Tennessee, Tennessee, there ain't no place I'd rather be…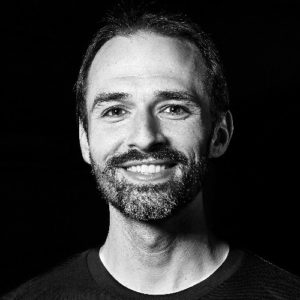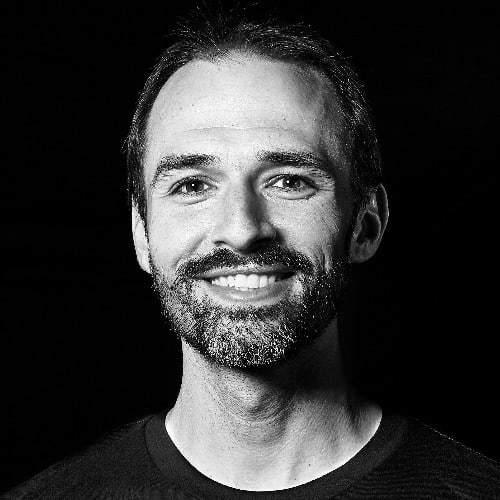 "We are well-established. Our loyal fan base has drawn the highest total attendance in the National Premier Soccer League over the last ten years—averaging more than 4,000 fans per game in 2017," explained the Chattanooga Football Club on Wefunder. "We have set many amateur soccer attendance records, including a record-breaking 18,000 fans at the 2015 NPSL National Final, and also in 2015, we became the best amateur team in America by winning the Hank Steinbrecher Cup."
Co-Founded by President/Vice Chairman Sheldon Grizzle, Chairman of the Board Tim Kelly and Board Member Thomas Clark in 2009, Chattanooga Football Club is one of 98 clubs in the US National Premier Soccer League is an amateur soccer league.
GOOOOOAAAL! @ChattanoogaFC Live and Overfunding @wefunder @NPSLSoccer #VamosAzules #VamosCFC
The team plays at Finley Stadium, a 20K seat facility– reportedly the largest in Chattanooga — and charges $10 a ticket. According to the campaign, no other team has drawn more fans over the past decade than Chattanooga FC:
"We have consistently set soccer attendance records, including more than 18,000 fans at the 2015 NPSL National Final. Our fans' devotion is what gives us confidence as we grow with professional players and a longer season next year…. Over the last 10 seasons, we've fallen in love with Chattanooga, and Chattanooga has fallen in love with us. Our spirited fan base, the Chattahooligans, is one of the most devoted supporter groups in the U.S. We've started a youth academy, a charitable foundation, and a women's team. By eschewing a franchise model for a community-based model, we've proudly introduced thousands of people to soccer for the first time. In the process, we've also inspired dozens of community-based clubs throughout the United States, giving them hope that soccer can thrive in places we never thought possible, with the support of their communities. We are more than 11 players on a field, and our supporters are more than just fans."
The Club also includes Chattanooga FC Women, Chattanooga FC Academy, Chattanooga FC Foundation, Highland Park Commons, Chattanooga Sports Ministries, and Operation Get Active.
Soccer in the US? Absolutely!

"The future belongs to soccer, but it's actually the stagnancy of the MLS/USL model that's holding it back. If soccer had an open system and more teams were able to render the depth of engagement that our fans have, soccer would be there a lot faster. That also has an impact on the success of the national team," explained Tim Kelly in the Wefunder Q&A. "An open system creates an investment dynamism that just can't be simulated in a closed system. Peter: We have the World Cup coming here in 2026. We've got huge buildup time for that where the world's attention is on U.S. soccer and the majority of the games will be played in the United States. That is another huge opportunity for us to further champion our cause of an open system here. It would be phenomenal if we can have it up and running and show that it's gaining momentum and the buildup to that."

On the campaign Chattanooga Football Club shared financial statements ending December 11 2018. Cash in hand is reportedly $419,000, as of January 2019. Over the three months prior, revenues averaged $4,000/month, cost of goods sold has averaged $0/month, and operational expenses have averaged $10,000/month.

For more information and updates about Chattanooga Football Club's Wefunder campaign, please click here.  ________________________________________________________


Have a crowdfunding offering you'd like to share? Submit an offering for consideration using our Submit a Tip form and we may share it on our site!

Sponsored