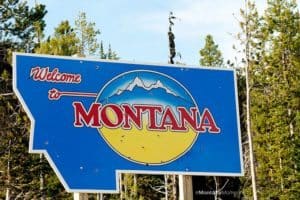 The Missoula County Board of County Commissioners has unanimously passed interim zoning overlay regulations that, effective immediately, require all new cryptocurrency mines in the region to be 100% powered by renewable energy.
Existing firms can continue more or less as usual, despite the fact that Missoula Commissioner Josh Slotnick told Wired Magazine that current electricity consumption by crypto miners in the region, "…is so extreme it dwarfs everything else in our county."
Missoula County Commissioners say the new rules have been put in place because, "The high energy consumption of cryptocurrency mining operations runs counter to Missoula County's objective to reduce its contribution to climate change."
Over the past year, many companies engaged in cryptomining across the globe have folded, have closed associated divisions or have temporarily switched off mining machinery as crypto bear markets hammered prices and costs sometimes exceeded revenues.
Missoula County may be trying to avoid heaping additional pressure onto existing crypto mining firms by exempting them from the new green energy rules. Still, any expansion to existing mines must accommodate the new requirements.
Josh Vaughn of a Canadian company called Hyperblock, which runs a crypto mine in an abandoned lumber mill in Bonner, says the new regulations are onerous nonetheless:
"They say that it's not directed at Hyperblock, but it sure feels like that…We're knee-deep in the process of expanding, and now they're trying to change the rules on us."
Vaughan says that if Hyperblock's expansion plans do not meet requirements, the company may challenge the new rules.
The new regulations, which ammend current zoning laws, came into effect April 4, 2019 and will expire on April 3, 2020, "unless extended by the Board of County Commissioners after a public hearing."
The new rules define renewable energy as:
a. Solar energy
b. Wind energy
c. Geothermal energy
d. Water power ("in the case of a hydroelectric project that does not require a new appropriation, diversion, or impoundment of water and that has a nameplate rating of 10 megawatts or less, or is an expansion of an existing hydroelectric project")
e. Landfill or farm-based methane gas
f. Gas produced from the treatment of wastewater
g. Low-emission, non-toxic biomass energy ("based on dedicated energy crops, animal wastes, or solid organic fuels from wood, forest, or field residues…does not include wood pieces that have been treated with chemical preservatives such as creosote, pentachlorophenol, or copper-chrome arsenic")
h. Hydrogen derived from any of the sources listed above for use in fuel cells
Cryptomines in Missoula County must not only utilize renewables, they must prove that they brought more green energy into production, possibly because the amount of green energy available now in the county is less than what the industry could need:
"These facilities shall be required to develop or purchase sufficient new renewable energy to offset 100 percent of the electricity consumed by the cryptocurrency mining operation. To meet this condition, the cryptocurrency mining operation must be able to establish that their actions will introduce new renewable energy onto the electrical grid beyond what would have been developed otherwise."
The new rules also note that cryptocurrency mining operations produce significant, "…electronic waste… (that) contains heavy metals and carcinogens that have the potential to damage human health, water quality, and air quality if not handled correctly."
The industry is therefore required to hereafter verify, "…that all electronic waste generated at the cryptocurrency mining operation will be handled by a DEQ-licensed electronic waste recycling firm."
Economist Alex de Vries, blockchain specialist at PwC's Experience Centre, recently warned that the "arms race" in Bitcoin mining alone (there are other large mining networks) produces a potentially staggering amount of e-waste:
"From October to December 2018, the total computational power in the network decreased by 19.9 exahashes per second, meaning at least 5,973 metric tons of mining equipment were removed from the network (either temporarily or permanently)."

"If Bitcoin cycles through 16,442 metric tons of mining equipment every 1.5 years, the annualized e-waste generation would amount to 10,948 metric tons. This amount of e-waste is comparable to the total e-waste generated by a country like Luxembourg (12 kt)."
Sponsored Links by DQ Promote