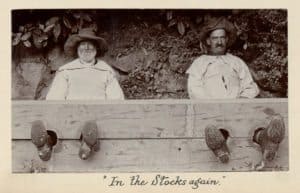 Jacob Burrell Campos, 22, from Rosarito, Mexico, has been sentenced to two years in prison and will forfeit $823,357 "in illicit profits" after being convicted of running an unlicensed money transmission business, that, "…(sold) hundreds of thousands of dollars in Bitcoin to over 1,000 customers throughout the United States."
Burrell Campos plead guilty last October and was sentenced on April 8th.
According to the a release regarding the sentencing from the US Department of Justice, Burrell Campos, "…admitt(ed) that he operated a Bitcoin exchange without registering with the Financial Crimes Enforcement Network (FinCEN)…and without implementing the required anti-money laundering safeguards."
Burrell Campos also admitted, "…he had no anti-money laundering or 'know your customer' program, and performed no due diligence on the source of his customers' money."
Between 2015 and 2017, Burrell Campos made many deals using the LocalBitcoins online platform, which connects buyers and sellers of bitcoins, and which, until recently, allowed users to connect over the service without proving their identities.
The Department of Justice says Burrell Campos, "…negotiated a commission of 5 percent above the prevailing exchange rate, and accepted cash in person, through nationwide ATMs, and through MoneyGram."
Burrell Campos originally purchased his coins on Coinbase, but his account there was soon flagged, "…because of the large number of suspicious transactions."
He then began buying bitcoins at a Hong Kong exchange, where he purchased "$3.29 million in Bitcoin, in hundreds of separate transactions, between March 2015 and April 2017."
Burrell Campos' Mexico and Hong Kong activities meant that the young man was at risk of violating international anti-money laundering laws.
Burrell Campos made frequent trips across the US-Mexico border, and admitted, "he and others imported into the United States, on an almost daily basis, a total of over $1 million in U.S. currency, in amounts slightly below the $10,000 reporting requirement."
That cash was allegedly exchanged, "…with Joseph Castillo, a San Diego-based precious metals dealer."
Prosecutors argued that unlicensed money transmitters like Burrell Campos, "…pose a serious threat to the integrity of the U.S. financial system by creating a hole in the anti-money laundering regulatory scheme and allowing criminals to launder their cash proceeds without scrutiny."