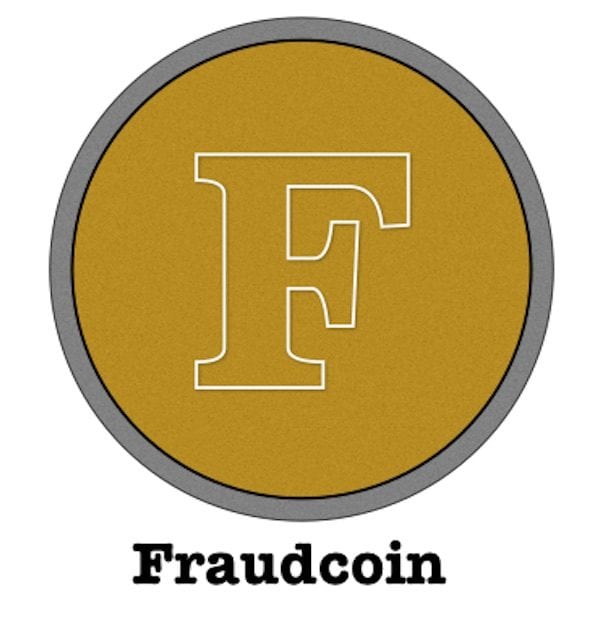 Two unnamed individuals were charged with fraud April 10th for their involvement with OneCoin, a cryptocurrency pyramid scheme of global proportions started by a brother and sister team in Bulgaria.
Business Times reports that an investigation by the Singapore Commercial Affairs Department and the Singapore Police determined that the two defendants courted local investors into buying, "…online educational courses bundled with promotional tokens."
According to the Singapore Police, OneCoin affiliates claimed, "The promotional tokens could be used to 'mine' for OneCoins."
As well, new recruits paid commissions to the ones who recruited them:
"Participants who brought in new participants were also entitled to overriding commissions in contravention of the Multi-Level Marketing and Pyramid Selling (Prohibition) Act."
OneCoin was started in Bulgaria by Ruja Ignatova. Consumer protection website Behind MLM reported that Ignatova disappeared in October 2017, around the same time she was indicted in the US.
OneCoin affiliates attributed Ignatova's disappearance to "maternity leave," but the founder of OneCoin has since failed to surface.
Ignatova's brother, Konstantin Ignatov, reportedly took over the reins at OneCoin following Ignatova's disappearance.
Behind MLM reports that Konstantin Ignatov promoted OneCoin in Argentina last July, where he told "worried faces" of investors that the company had decided not to go public in October of this year, despite having previously announced plans to do so.
Ignatov told the audience that the company will instead be selling "OFC Bundles" tied to the company's "OFC point" system, which, according to BehindMLM, "are yet another layer of virtual points within OneCoin."
Ignatov was arrested on March 6th of this year at the Los Angeles International airport and has been chard by US authorities with wire fraud conspiracy.
Ruja Ignatova has reportedly been charged in absentia with wire fraud, securities fraud and money laundering.
In addition to fraud, one of the individuals charged in Singapore April 10th, Business Times reports, "…was also charged for incorporating a company, One Concept Pte Ltd, to promote the multi-level marketing scheme."
Regulators in Uganda, Nigeria, Bulgaria, Italy, Germany, Samoa and other countries have issued notices warning consumers to be wary of OneCoin.
Business Times says Singapore regulators also advise the public, "not to participate in, or promote any multi-level marketing scheme involving OneCoin or One Concept Pte Ltd."
Lower level OneCoin affiliates are also at risk of prosecution in Singapore Business Times warns:
"Promoters of the scheme involving OneCoin may be subjected to prosecution under the Multi-Level Marketing and Pyramid Selling (Prohibition) Act, with each charge carrying a maximum imprisonment term of five years, and/or a maximum fine of S$200,000."
According to previous reporting at Crowdfund Insider, the OneCoin scheme was highly lucrative for high-ranking participants:
"Records obtained during the federal investigation indicated that, between the fourth quarter of 2014 and the third quarter of 2016 alone, OneCoin generated €3.353 billion in 'sales revenue' and earned 'profits' of €2.232 billion."
In addition to indicting Ignatova and Ignatov in March, US prosecutors also indicted Mark Scott, who, "… allegedly agreed to launder the proceeds of the OneCoin fraud scheme.  Scott is a former partner of a 'major United States law firm.'  He apparently helped to launder more than $400 million through a series of purported investment funds holding bank accounts at financial institutions in the Cayman Islands and the Republic of Ireland, among other locations.  Scott was arrested on September 5, 2018."