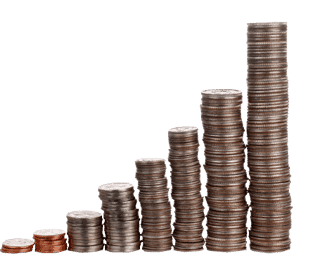 Blockstack is the most recent blockchain based company to file for a Reg A+ securities offering to issue a security token. An offering circular filed with the Securities and Exchange Commission (SEC) explains in explicit detail the objective of the Blockstack tokens to be issued under the name "Stack Tokens." Blockstack has previously raised capital under Reg D including a SAFT in 2018 that raised $21.2 million from 683 investors.
Blockstack describes itself in the offering circular as follows:
"We are a technology company that together with our corporate parent, Blockstack PBC, is developing, sponsoring and commercializing an open-source peer-to-peer network using blockchain technologies to ultimately build a new network for decentralized applications, which we refer to in this offering circular as the "Blockstack network."  The Blockstack network can be accessed using our open-source Blockstack Browser available at blockstack.org.  Examples of decentralized applications that have already been built and are being used on the Blockstack network include: Graphite, a decentralized alternative to Google Docs, Sigle, a decentralized and open-source blogging application and BitPatron, a subscription content service for creatives. The ultimate goal in creating the Blockstack network is to enable application developers to build and publish decentralized applications without the need to maintain central databases, and for users of these decentralized applications to retain control over their own data.  Over 105,000 user accounts have been registered on the Blockstack network and over 7,000 enthusiasts and developers currently participate in our open-source community (including through our Slack group and online forum)."
The Stack Token website provides additional information regarding the security token.
In an email, Blockstack said their offering was compliant under recent SEC guidance:
"We've been in a confidential submission process with the SEC, making progress as we drive towards an SEC-qualified token offering. Recently, U.S. markets have been closed to crypto projects given regulatory uncertainty, and we believe in opening the U.S. markets to innovation in this area. We've been working with securities lawyers to create a legal framework that can enable blockchain protocols to comply with SEC regulations. Our framework is consistent with the latest SEC guidelines released last week."
Blockstack seeks a maximum raise of $50 million – the most an issuer can raise under Reg A+.
Concurrently, Blockstack intends to sell between 40 and 80 million Stacks Tokens to non-U.S. persons in a private placement under Reg S. The tokens sold in the Reg S offering will be restricted securities and will be sold for delayed delivery and subject to a transfer restriction for one year after sale.
The price of the Stack Tokens is tiered based on several different factors pertaining to the security offering.
Investors may participate either with US dollars, Bitcoin or Ether.
The Stacks Tokens should be tradable at some point following release from any lock-up on a "registered exchange or alternative trading system for purposes of federal securities laws."
There have been many aspiring issuers seeking to issue security tokens under Reg A+. To date, the SEC has yet to qualify any of these offerings leading to some issuers to completely remove any mention of blockchain, crypto, tokens, etc. in their filings. Some issuers expect to convert to digital assets at some point in the future.
Have a crowdfunding offering you'd like to share? Submit an offering for consideration using our Submit a Tip form and we may share it on our site!