Online investment platform Republic revealed last week that Note, a security token which may be issued under the Reg A+ exemption, has already granted 1.8 Note tokens. 
The Note tokens concept was first revealed in March when it was reported that Republic had acquired RenGen Labs, previously doing business as SaftLaunch, a security token issuing platform.
Republic has been operating as a FINRA approved Reg CF Funding portal. But with Note, it appears that Republic is shifting gears as it intends to issue the token under Reg A+, or perhaps Reg D, depending on how things shake out. Republic currently promotes its ability to issue securities under the full stack of securities exemptions including Reg S.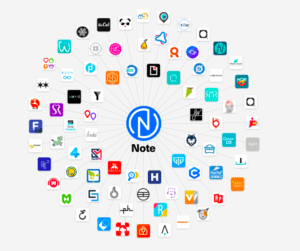 By using the Reg A+ security exemption, Republic may raise up to $50 million – a far higher amount than the cap under Reg CF which currently stands at just $1.07 million. Additionally, both accredited and non-accredited investors may participate in a Reg A+ offering. Importantly, securities issued under Reg A+ may be traded soon after the completion of an issuance.
Note is a unique project. Republic has always been a mission-driven platform seeking to empower underserved segments of society while enabling all investors to access compelling investment opportunity. Note is an extension of this thesis.
Since platform launch, Republic has helped over 100 companies raise capital online. More than 25% of these startups were venture-backed at the time of their Republic campaign, and many have apparently raised further funding at a premium.
Described as a product that allows individuals to "Invest in tomorrow, get rewarded today," if everything works out, Republic may distribute a portion of the income generated from the investments to Note holders. A cool concept that still must pass muster at the Securities and Exchange Commission (SEC) but an interesting differentiator for the site.
While the total suppy of Note tokens has yet to be determined, Republic states that supply will be capped. Once issued, the only way to earn Note tokens will be from other holders. This supply constraint may drive the value higher over the ensuing years.
Interested individuals may sign up to receive future Note's now.
Crowdfund Insider wanted to learn more about the thought process behind the project and expectations for the future. We recently spoke to Republic Chief of Staff Shrina Kurani and she provided additional information on the Note token offering.
What was the genesis of Note and creating a fund like vehicle for the Republic supporters?
Shrina Kurani: The Republic community has believed in our mission from the very beginning, and the Republic Note is a way to create a more symbiotic relationship between founders investors.
We're strengthening our community and incentivizing engagement on our platform by immediately rewarding users with Notes when they contribute to our community. The active participants in our community receive more Notes.
It is our intention, but we can't firmly commit to, rewarding Note holders by connecting Notes, or providing means for Note holders, to receive the right to future income so that when we win – our community wins.
It is our intention, but we can't firmly commit to, rewarding Note holders by connecting Notes, or providing means for Note holders, to receive the right to future income so that when we win - our community wins
Our lawyers require us to specify this may be fund-like but we have no intention of creating a fund or selling interests in a fund, stay tuned for more.
We also want to be abundantly clear, holding Notes now does not entitle you to any economic right; you will have to subscribe to a separate, future, securities offering to receive that right. Note holders will be the first to know the full plan when we are ready to roll it out.
Have you filed the form 1-A yet? Are you fairly confident it will be qualified?
Shrina Kurani: Internally, we've been preparing for the necessary regulatory filings since last June when we started the process of transferring our funding portal license from our parent company to a subsidiary (the first time it's been done since Reg CF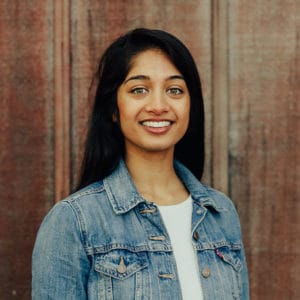 went live!).
We are now preparing our offering documentation and should we choose to move forward with the Reg A+, we believe we are well positioned to receive a qualification – if we can't receive a qualification, we have other routes to achieve our goals.
Note holders should be aware that we may move forward with an offering that only allows certain classes of persons to participate.
We see our friend's at Blockstack having filed their Form 1-A publicly as a great step toward our goals and mission – we hope that they receive a qualification soon so that other blockchain projects can follow in compliantly reaching the masses with their tokens.
Is there a cap on Note tokens? Over time, will you be posting an NAV? And what about trading?
Shrina Kurani: We want to respectfully table that question – at the time we are able to reward Note holders with a security interest, we will reveal all of these things – at the moment our focus is staying compliant and providing users a great experience on our funding portal, with the Note today, as a loyalty rewards program that lives solely on our site, that has real benefits and use on the site.
Anything else of interest in the queue for Republic? Are you going global soon?
Shrina Kurani: Republic is gearing up to be a one-stop-shop for startups raising capital – an investment platform for companies at any stage.

We're flipping the model on its head by opening up our platform to our community first, and we'll continue to challenge how wealth is distributed to level the playing field.

Republic is gearing up to be a one-stop-shop for startups raising capital - an investment platform for companies at any stage #Crowdfunding

Sponsored Links by DQ Promote