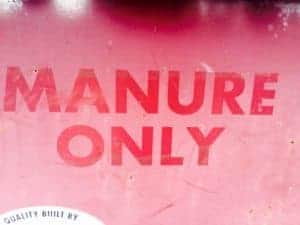 "Money must be made," says white paper writer Adefemi Yusuff Adegoke.
And though Adegoke won't allow his name to go on a "crappy" project, he and other writers are willing to generate the compelling white paper used to attract investors nonetheless.
That these papers often include "poetic" language, "fabrications," plagiarized tech and are "shilled" by teams whose only real interest is in the fundraise hasn't necessarily dented activity in this "healthy cottage industry," says Decrypt Media, which conducted a two week investigation of the crypto white paper writing sector.
In fact, sources from among about a dozen crypto white paper writers told the outlet that their business is currently experiencing an upswing thanks what some are hoping is the end of the "crypto winter."
Business may also improve thanks to the emergence of the STO (security token), a theoretically more compliant digital investment medium.
According to Decrypt, White Paper writers can make about a $1000-50 000 per ICO/STO white paper.
Some of those writers confessed limited technical knowledge though they said they might work on a paper for up to 8 months.
Adegoke, a "prolific" crypto white paper writer based in Nigeria who also trains proteges for $30 dollars said that, most of the time, his clients are just as unconcerned about the tech they espouse as they are about their fiduciary duties:
"Most time[s], there are cases of funding budget padding…A project that can be executed with $180k funding budget can be padded up to $450k."
Adegoke also said that ICO promoters also, "…won't report the total amount realized during ICO."
He added:
"Most of the fraud[s] are in the miscellaneous part of the budget…Those ones go directly into the pockets of the CEO and CTO."
Volodymyr Malyshkin, CEO of Ukraine-based white paper generator Illuminates, told Decrypt that he has been regularly asked to include 'fake numbers' in his white papers.
Decrypt also confirmed with Malyshkin what has often been rumoured to be the case in crypto circles:
"Businesses, according to Malyshkin, often go into blockchain with little understanding of what they want to build—or even how to build it—merely hoping the word 'blockchain' will attract investors. That means the white-paper writers are often tasked with inventing  business models on behalf of their clients. Out of dozens, Malyshkin said, 'only one client had any real idea about what to do from scratch.'"
According to Decrypt paraphrasing a "senior consultant from a leading blockchain advisory," startups are not naively misusing hot tech buzz words to part investors from their savings, but are in fact doing so as a matter of "calculated cynicism."
According to the consultant:
"Usually the way it works in my experience is this—a group of people want to raise money, they buy a consulting package that includes figuring out how they can raise, what they need to message, what they need to have in the whitepaper, etc. and that's it…There's rarely any interest on the part of the 'crypto startup' of what's in the whitepaper. All they want is to raise and everything else serves that purpose."
Copyright infringement in crypto/blockchain white papers is also common, said a US-based writer:
"I've had CTOs ask me to write about patented technology from another white paper as if it were my own idea, change the words a little, and then put it in a new white paper…This is patented technology in another part of the world."
There is a glimmer of hope, however.
According to Malyshkin, increased regulation means that white papers and projects can, in some cases, no longer be as "crappy" as before:
"People want to see workable projects."
Sponsored Links by DQ Promote