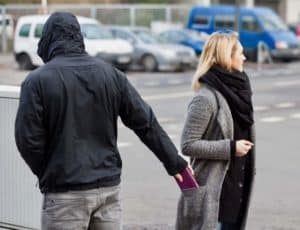 An Israeli named Afik Wore has been indicted for allegedly stealing 6.2 million shekels ($1.7 million USD) worth of cryptocurrency from a friend who taught him how to trade it, News 1 reports.
According to the outlet, Eliat resident Alexei Yaromenko, a cryptocurrency trader since 2013, taught Afik Wore how to trade cryptocurrencies and told Wore about the contents of his own digital wallet.
Yaromenko reportedly held 75 000 units of an unnamed cryptocurrency in that wallet, with each unit valued at 82.5 shekels ($23 USD).
Yaromenko also reportedly gave Wore a key to his apartment and allowed him to stay there even when he was not home himself.
State prosecutors alleged that, sometime in March of this year, Wore, either by himself or with the help of accomplices, accessed Yaromenko's cryptocurrency wallet using Yaromenko's password.
He then allegedly created four addresses of his own and sent all of Yaromenko's funds there.
Wore, prosecutors allege, then attempted to "wash" the proceeds and obscure traces of his crime by sending them back and forth between several digital wallet addresses.
Wore is now reportedly charged with "theft in aggravated circumstances, money laundering and penetration of (a) computer to commit an offense."
Israel has a very active IT sector and the government has worked to establish the country as a centre of digital innovation.
Israel has also worked to actively support cryptocurrency mining, trading businesses, and educational programs in the region.
Like elsewhere, the country has also seen its share of cryptocurrency crime, including numerous kidnappings, hacks and frauds.
An Israeli legal defence organization has also threatened to sue American crypto trading platform Coinbase for allegedly facilitating the transmission of cryptocurrency donations to the militant Palestinian-liberation organization Hamas.