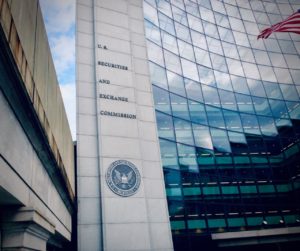 Many crypto sector platforms are seeking to be approved as "alternative trading systems" or ATSs. An ATS can be very similar to an exchange with a different set of reporting requirements which are not quite as stringent. OTC Markets, a securities marketplace that many people consider an exchange, is really an ATS.
Periodically, the Securities and Exchange Commission (SEC) updates the list of ATSs' with a form ATS on file. The list was recently updated (March 31st) so it is fairly up to date.
While an ATS is not a national securities exchange, an ATS may apply to become one.
Many ATSs are "dark pools" or trading systems that allow their users to place orders without publicly displaying the size and price of their orders to other participants in the dark pool.
While many financial services firms operate ATSs there are some notable platforms which fall in the Fintech category.
Good examples are Templum and SharesPost. Both of these ATSs are offering their services in the security token marketplace to provide secondary trading for regulatory compliant issuers.
As we understand it, there is a backlog of platforms seeking an ATS license. Some of these same platforms must be approved as a Broker-Dealer first – a requirement to become an ATS. For blockchain focused companies, rumors are that BD licenses are being held back too.
It will be interesting to see how this list changes, or not, in the coming months.
SEC ats list 03.31.19