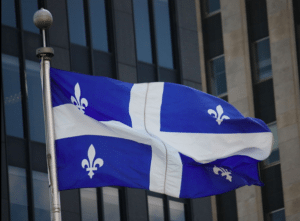 Officials in the city of Sherbrooke, Quebec, think cryptocurrency mining could boost economies in small Quebec cities, The Vancouver Sun reports.
Christian Laprise, director of Sherbrooke's municipal power utility, for example, has been working with companies like Bitfarms to make sure their power-thirsty facilities don't offset costs onto Quebec householders during icy winters, when summer power surpluses evaporate as they are used to heat homes.
Bitfarms, which was co-founded by Pierre-Luc Quimper, 35, who reportedly started his first website-hosting company at 14 in New Brunswick, now occupies no less than five transformed industrial facilities in small-town Quebec.
Banks of Bitfarms cryptomining computers now line the walls of a former Quebec metal factory in the Eastern Townships; a former Tupperware plant in Cowansville; a former carpet factory in Farnham; and an ex-cocoa storage facility in St-Hyacinthe.
And soon, the former Sherbrooke hockey stick factory will be buzzing with cryptomining hardware and the fans used to cool it.
Securing a steady source of cheap power has proven challenging for cryptomining firms across the globe.
During the crypto bull market of late 2017, brand new cryptomining firms swept into seemingly desirable jurisdictions in Quebec and BC, New York and Washington State.
Many rapidly set up shop only to encounter a bear market within six months.
Many were later confronted by a skeptical response from local town administrators receiving noise complaints from residents living adjacent to the mines' roaring processors and fans.
As a largely automated business that can be overseen by relatively few employees, cryptomines can be lucrative for owners if large and well-managed enough to compete and weather market volatility.
But the sector has also come under scrutiny for how much power is needed to process transactions
Earlier this year, economist Alex de Vries produced a much-cited report on the energy currently consumed by the Bitcoin network.
In order to secure transactions and operate autonomously, Bitcoin uses an algorithmically-controlled game called "proof-of-work" in which millions of computers in the network compete to guess a random number.
The computer that guesses the number receives a "block reward" (currently 12.5 bitcoins) for its efforts, and those Bitcoins go to the digital wallet of whoever owns that machine.
The number is then used to "hash" (encrypt) data on the network, but that encryption doesn't come cheaply.
De Vries has furnished data showing that the processing of one transaction on Bitcoin consumes as much energy as 20 loads of laundry washed and dried.
While processing a minuscule fraction of the payments done by Visa, Bitcoin consumes as much energy annually as the entire nation of Denmark.
At that rate, writes Eric Holthaus, "Bitcoin could cost us our clean-energy future, (by) us(ing) as much electricity as the entire world does today" by early 2020.
"This is an unsustainable trajectory," he writes.
While the hydropower in Quebec and elsewhere may be considered "renewable," crypto mines also have to compete in a hardware arms race that may see them junking all their miners every 18 months.
That's a lot of machines in the landfill or scrap yard.
According to The Vancouver Sun:
"Bitfarms' factories house at least 16,500 hashing machines between them. Together, they conduct 220 quadrillion attempts every second to solve the single math problem created when a block of Bitcoin transactions reaches capacity."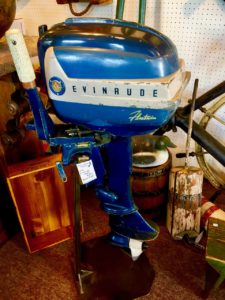 So, while Sherbrooke reportedly has a deal, " …inked with Bitfarms secur(ing) the company 98 megawatts of electricity…(and the company) will have to reduce operations and use less energy during peak moments of the year when the grid is being taxed by residents," disturbing questions persist about the sustainability and long-term potential of cryptomining in general.

Engineers at Ethereum, for instance, have been promising for five years to move to a less energy intensive system called "proof-of-stake."

They have been hounded by skeptics, however, who say proof-of-stake cannot be "decentralized" (governed and controlled by consensus and not by central oversight).

Meanwhile, across the globe, computers processing Bitcoin and other cryptographic currency networks grind on.

Sponsored Links by DQ Promote