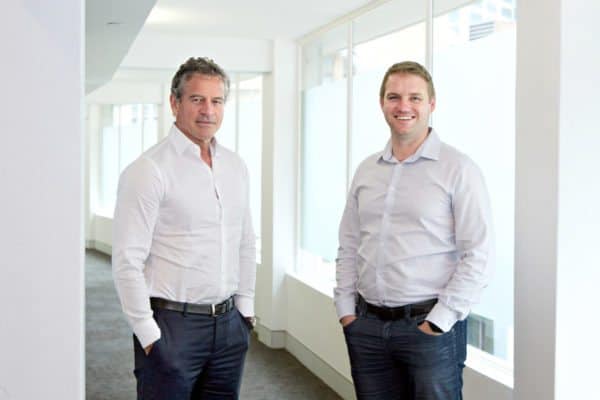 Australian Fintech Prospa has announced its intent to complete an initial public offering (IPO) on the ASX on June 11, 2019.
Prospa was founded by Greg Moshal and Beau Bertoli in 2012 with seed funding from Entrée Capital. The online lender originated its first loan for $20,000 that same year. As of 2019, Prospa has delivered over $1 billion in loans to 19,000 small businesses.
Disclosed in a prospectus filed with the Australia Securities and Investment Commission (ASIC), as it stands today, Prospa will raise $109.6 million at a price of $3.78/share. This would peg the market cap of Prospa at around $610 million.
The IPO is said to be fully underwritten by Joint Lead Managers Macquarie Capital and UBS and no offer of shares will be made available to the general public. Certain sophisticated investors may gain access to the IPO.
According to Prospa, funds raised will largely be used to fund the equity portion of the growing loan book, working capital, investment in new products and geographies and to repay corporate debt.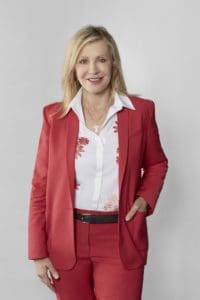 Prospa Chairman Gail Pemberton commented on behalf of the Board of Directors that she was pleased to offer the opportunity to become a shareholder in Australia's # 1 online small business lender.
"Over the past few years, Prospa has strategically invested in people and technology and from the outset, Prospa recognised people would power its success and they have invested in building the right team and culture for the company to succeed. Prospa also designed its technology platform and workflow to be scalable, flexible and support its growth strategies." "Prospa has always put the customer at the heart of everything it does. The strength of the customer experience is recognised with a Net Promoter Score in excess of 77 and 68% of existing customers eligible to take another facility with Prospa are doing so."
Prospa said the IPO will see long term, London-based VC investor Entrée Capital, and Australian based venture capital investors Airtree and SquarePeg not selling any equity.
Entrée Capital, Greg Moshal and Beau Bertoli will be subject to escrow until the Company's financial results for the year ended on 30 June 2020 have been released to the ASX.
All other escrowed shareholders, including Square Peg Capital and Airtree Ventures, will be subject to escrow until the reviewed financial accounts of Prospa for the half year ended on 31 December 2019 have been released to the ASX.
AustralianSuper Senior Portfolio Manager Shaun Manuell said they are excited to extend their support of the country's largest Fintech lender to SMEs.
"As a long term investor and supporter of Australian business we look forward to participating in the growth of Prospa as it plays an increasingly important role in servicing a crucial segment of the economy."
Prospa states that the small business lending market in Australia holds great opportunity. Similar to other countries, small businesses are a major contributor to the economy, with 2.3 million small businesses in Australia employing 44% of Australia's private sector workforce and generating 35% of Australia's GDP.
Prospa states that these small businesses have been underserved by the traditional banking system, providing an opportunity for Prospa. Small businesses are defined as having fewer than 20 employees.
Prospa created the first asset-backed warehouse securitisation for small business loans in the Australian Market, and has further diversified its sources of funding to include Warehouse Facilities, Term Facilities, Corporate Debt, and Cash to support its loan book and operations.
Prospa has expanded into New Zealand where it has financed NZ $12.5 million in originations as of March 31, 2019.
Prospa co CEO Greg Moshal explained that they started Prospa in 2012 because it was clear there needed to be a better way for small businesses to access capital.
"As small business owners, we'd experienced the frustration of missing opportunities because we couldn't access finance. We found the traditional system slow, cumbersome and disheartening. From the very beginning, Prospa has set out to be the market leader at what we do – lending to small businesses."
Moshal added that their company's success was due to a united mission of serving small business:
"We'll continue to invest heavily in our people and award- winning culture, creating world-class career opportunities as the business grows."
Beau Bertoli, Prospa's other co CEO, said the financial services industry is changing rapidly and via their new services they will be able to reach even more small businesses.
In a letter to shareholders, Prospa's co CEOs touted the economic contribution Prospa has facilitated:
"..the contribution of Prospa's lending to nominal Australian GDP since 2013 is now estimated to be more than $4 billion, and even more incredible is the 57,000 more jobs for tradies, hospitality workers, hairdressers, seahorse farmers and accountants that have been maintained across every State and Territory. The results are greater than we ever imagined and give us an immense sense of pride in the role of Prospa in the Australian economy."
The two founders added:
"As a public company, our guiding principles won't change. We'll continue to strive to exceed our customers' expectations and deliver for all stakeholders. We aim to build a company that creates value over decades, not just years."
Sponsored Links by DQ Promote