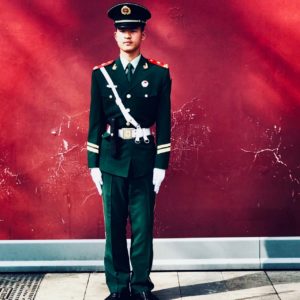 A 61-year-old woman in China has been sentenced to 4 months in prison and fined 10 000 Yuan ($1450 USD) for allegedly "stealing the national power resources" to mine Bitcoins, Chinese news outlet The Paper reports.
The Kaiping District People's Court of Tangshan City, Hebei Province in Northeast China, reportedly determined that Tang Qiuping stole 17277.6 kWh of electricity worth 8984.35 yuan during the course of running 4 Bitcoin mining machines in her home.
The electricity was reportedly used between January 11th and October 2nd, 2018, and the operation garnered a total profit of approximately 6500 yuan, with some of the proceeds sold before the woman's arrest.
Tang reportedly confessed to the crime and her relatives have, "actively reimbursed economic losses and illegal gains."
All have expressed "repentance" and a willingness to submit to determined punishments.
Tang has paid compensation to the State Grid North Power Co., Ltd. Tangshan Power Supply Company and the 6500 in proceeds of bitcoin mining have reportedly been remitted to the Chinese state treasury.
Cryptocurrency mining is a means of producing cryptocurrencies by setting up computers to run the network's particular software.
Computers in a cryptomining network typically guzzle volumes of electricity as they encrypt transactions in the network and attempt to guess a long random number set by the software.
The computer that successfully guesses the number is awarded a "block reward" of cryptographic coins. The block reward for Bitcoin is currently 12.5 bitcoins (currently around $108 000 USD).
Though China has cracked down ruthlessly on cryptocurrencies over the past two years, the phenomena proved quite popular in China before that, and some activity has persisted.
Cryptocurrency mining has also proven popular in nearby Russia.
In December, the BBC reported on the phenomenon of "Bitcoin babushkas," older women in Siberia using spare rooms in their houses to mine bitcoins.
One woman even used the heat from the process to dry fruits and vegetables, and another lady was brought in by her IT entrepreneur son to participate in his mining venture.