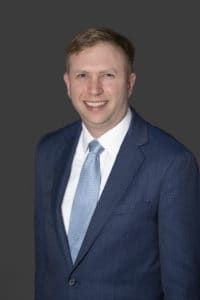 Paxos, a regulated crypto custody and investment platform, has selected Daniel Burstein as its General Counsel and Chief Compliance Officer. Burstein previously served as Executive Deputy Superintendent and Acting Chief of Staff for the New York State Department of Financial Services (NYDFS), so he has some significant regulatory experience. While at DFS, he managed 1400 employees which oversaw the huge New York financial services industry.
Burstein has over 14 years of experience in the areas of financial regulation, compliance, and enforcement. He's currently a Senior Managing Director at Guidepost Solutions, security, and compliance firm.
As part of his engagements at Guidepost, Burstein was serving as Interim Chief Compliance Officer at Paxos – thus there is already an established relationship between the two sides.
Paxos described his decision to join the company as underscoring "his belief in our mission, his alignment to our core values and his appreciation of our competitive positioning."
Paxos CEO Chad Cascarilla had this to say about the appointment:
"Right now, Paxos is at a turning point. We have a big vision and mission for how we can impact the future of the global economy and we are working to introduce numerous products and services that can help achieve our goals. It's an honor and a privilege that Dan will come aboard at this exciting time in our evolution. I am confident that we are stronger with Dan as part of our team."
Paxos saw their stablecoin approved by DFS in late 2018. The dollar-based stablecoin claims over $25 billion in transactions.
Paxos also operates the itBit exchange in Singapore.