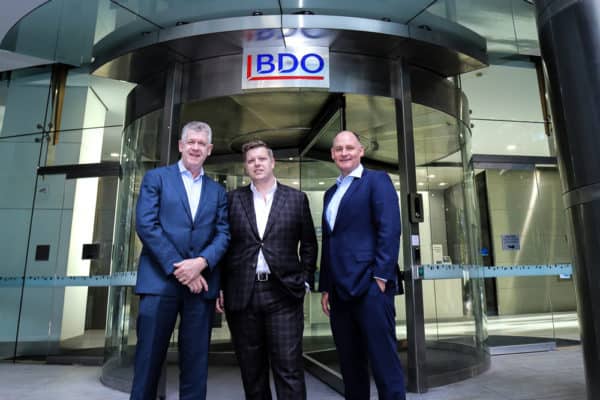 BDO Australia has formed a partnership with Decentralised Capital to provide auditing and assurance services to the blockchain and crypto asset sector. The move was described as likely to boost institutional interest in the emerging sector of Fintech.
Decentralised Capital is a specialist blockchain firm developing "institutional grade digital assets and services." Founded by Stephen Moss, the Singapore-Sydney based Decentralised Capital received backing from Aura Group, an Asia Pacific asset management firm.
BDO's National Leader for Financial Services Tim Aman commented on the deal stating:
"One of the biggest barriers holding institutional investors back is the lack of transparency about the quality of digital assets. By providing comprehensive audit and assurance services, our entry into this growing sector will be a game changer for new investment into this asset class."
Moss said the partnership with BDO is a crucial step in creating credibility for the blockchain industry, particularly in light of the recent criticism over Tether and pending legal action by the New York State Attorney General's office. As part of the disclosure process, it emerged that Tether, a stablecoin pitched as being backed 1 to 1 with US dollars was, in fact, only 74% supported by hard currency.
"Investors have historically found it difficult to distinguish whether projects are reputable and adequately asset-backed given the lack of services in audit and assurance from reputable firms," said Moss. "Projects seeking to mislead investors have historically relied upon the fact that reputable audits are not offered in the blockchain industry, and we're about to remove that excuse and bring some real credibility to the sector."
The partnership will see BDO provide comprehensive audit and assurance services for blockchain companies and assets including cryptocurrencies, security tokens, stablecoins, trading platforms along with initial coin offerings (ICOs) and funds.
Aman said BDO will undertake a range of assurance services such as control reports, AML/KYC, fraud reviews and more.
Decentralised Capital said it is the first digital asset firm in Australia to form a partnership with an accounting and auditing firm with the purpose of providing reputable independent oversight and enhancing investor confidence in blockchain assets.
"This is an essential requirement for the blockchain industry to evolve into securities and open the doors for institutional involvement," added Moss.
BDO reported that the first project to be audited will be gold-backed token xbullion, which recently received investment from ASX listed blockchain company DigitalX.

The Australian government has been supportive of Fintech innovation and the country has engendered a robust sector of alternative finance. To facilitate the growing Fintech market, BDO has created an in-house Fintech team.

Sponsored Links by DQ Promote