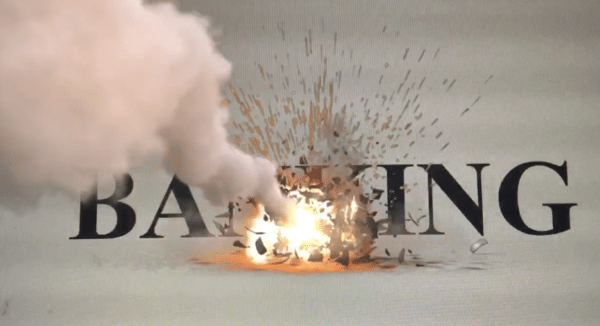 Facebook's push into cryptocurrency has engendered an exceptional amount of debate and discussion. Some people think it is great. Others, not so much. It doesn't help that Facebook is a company that has a penchant for abusing their user data while claiming transparency and actually delivering little of it.
Nigel Green, CEO of deVere Group – a financial consulting group with over £10 billion in assets under advisement, frequently comments on political issues and the Fintech sector in general. Today, Green is out with a note regarding Facebook's Libra saying its curtains for traditional banks.
Green predicts dire consequences for brick and mortar banks which are slow to innovate, preferring to stay the course. Facebook's launch into cryptocurrencies tells us two things, said Green:
"First, the role of traditional banks will decline at a quicker rate than many had previously predicted.  Facebook's Libra cryptocurrency will be able to transact across traditional payment rails. They have partnered with PayPal, Mastercard, Visa and Stripe, amongst others to fuel merchant acceptance of the digital currency."
Banks are Doomed.
The use of traditional banks will "surely shrink."
"Cryptocurrencies and Fintech solutions are already taking business away from banks.  They are filling a gap left by the traditional way of doing things as the world speeds up and becomes increasingly globalized and digitalized. The jump into cryptocurrencies – which are the future of money – by Facebook which already has 2.7 billion users can really only be seen as another nail in the coffin for banks."
In Green's opinion, crypto is now fully mainstream and the way the entire world is heading:
"This is something we have been arguing for a long time now – despite protestations from financial traditionalists," said Green. "Where Facebook leads, others will inevitably follow, and this will quicken the pace of mass adoption of cryptocurrencies."
Green ends by predicting the demise of big banks:
"Banking as we have known it until now is coming to an end."
Sponsored Links by DQ Promote