Stashbee has closed its 2nd crowdfunding round at £2.5 million on Seedrs. The company offered equity in the firm at a pre-money valuation of £9 million. The company received the backing of 886 individual investors.
Stashbee, an online sharing-economy platform for storage space, raised £1.6 million of that amount in the first few hours that the campaign was live.
This round was a follow-on offering as the company previously raised £900,000 on Seedrs.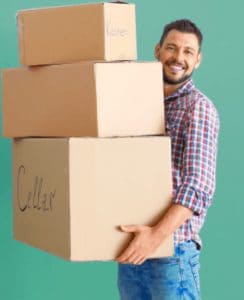 Stashbee co-founder David Mantle, said that June was a remarkable month at Stashbee as they have "smashed record after record." Mantle said they are on a mission to build the top global destination for storage.
"We have been humbled by the support and can't wait to show everyone's what's next."
Stashbee reported that topline revenue has surpassed £1 million and the company now has over 1 million square feet of storage available for customers. The company also enables businesses with spare space to rent it out via their platform, creating a growing network of warehouses and commercial spaces listed on the platform.

Stashbee says it is the 6th largest storage provider in the UK.

Sponsored