This is an interesting investment offering.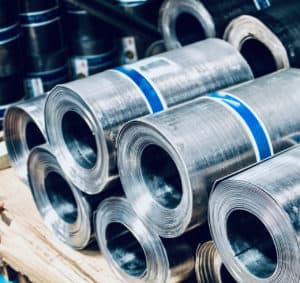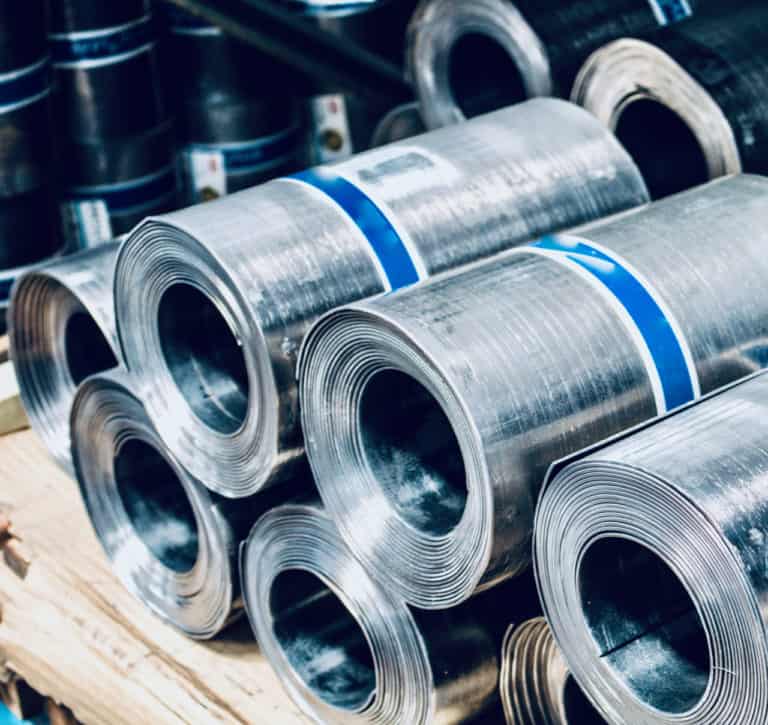 Braidy Industries, based in Kentucky, has closed a side-by-side Reg CF-Reg D offering listed on NetCapital.
Reg CF is a private securities exemption that allows issuers to raise money from anyone – up to $1.07 million. Under Reg D, an issuer may raise an unlimited amount but only from accredited investors. Braidy recently ended the funding round hitting the Reg CF cap but raising $2.5 million in total, according to the campaign page.
Reportedly, the offering is being completed in parallel to a separate private capital investment from Russia based Aluminum company Rusal which has committed $200 million to the project – given it achieves certain milestones. Rusal has taken some heat in the press as it was on a federal ban list until just recently as it is owned by a staunch Putin backer Oligarch Oleg Deripaska.
The affiliation with Rusal has caused a hoopla in Washington, DC due to the implicit support of Senate Majority Leader Mitch McConnell and former staffers from his office. Politico recently outlined the lobbying which took place to help push the Russian investment through. At least one columnist in WaPo has gone so far as to label Senator McConnell "Moscow Mitch" due to his support of Rusal.
Braidy is looking to raise $500 million in total from outside investors and claims to have "over $1 billion in competitive indications of investment interest" for the remaining $300 million.
The Commonwealth of Kentucky invested $15 million investment at $5 per share to help get the project off the ground. The project is being pitched as helping to rebuild the economy of eastern Kentucky as the mill is expected to create hundreds of new jobs – something the state of Kentuck would like very much.
To quote Braidy:
"We are proud to be helping rebuild the Appalachian economy with good, long-term, high-paying jobs. Working closely with local, state, and federal governments, and trade groups, we plan to help revitalize coal country, drawing on its large pool of skilled labor to build and operate our greenfield manufacturing facility. The region has an abundance of highly skilled labor, particularly metal working families, and applications have been pouring in; almost 7,000 people have already applied for 550 positions at the company."
The crowdfunding offer was sold to smaller investors at $18 per share (giving taxpayers a 250% appreciation on its investment – on paper). The valuation of the funding round was pegged at $343 million.
The offering on NetCapital was created to allow everyday investors to participate in the success of the company – something Braidy reports is going very well. While still not generating revenue, Braidy claims that 200% of the forthcoming mills capacity has been reserved by auto OEMs (non-binding MoUs) for the next seven years.
In contrast to most past securities crowdfunding offerings which lean towards consumer-facing brands, Braidy is an industrial corporation in the metals sector. Braidy is looking to transform the metals industry by providing new alloys which are lighter and stronger than steel while taking advantage the labor availability in the state.
According to the company,  Braidy Atlas is constructing a greenfield aluminum rolling mill in Ashland, Kentucky that will become the low-cost provider of 300,000 annual tons of production-ready series 3000, 5000, and 6000 aluminum sheet for the transportation and food and beverage industries.
Veloxint, a subsidiary of Braidy, is an MIT-incubated light weighting solutions company that manufactures powder and parts with a "novel nanocrystalline technology."
Braidy's other subsidiary, NanoAL, is said to be a world leader in the science of nanocrystalline technology applied to sheet aluminum.
On the campaign page, Braidy lists some high profile names on its team including legendary business academician Professor Michael Porter.
Braidy Chairman and CEO Craig T. Bouchard states that more than 750 main street investors, mostly from Kentucky, have joined to build a "healthy company."
 "These individuals each voted their wallets. In doing so, they join our relentless pursuit to bring prosperity to Appalachia with high-paying advanced manufacturing jobs," says Bouchard. "The Company thanks Governor Bevin and all of the Republican and Democratic Senators and House Representatives for their bipartisan support and unanimous vote in support of bringing Braidy to Kentucky."
Putting Steel Workers Back to Work
Kentucky House Minority Leader Rocky Adkins says they need Braidy to succeed in Eastern Kentucky.
"With thousands of jobs having been lost throughout Appalachia in the coal, steel and railroad industries, I proudly supported this investment for Braidy to bring hope and opportunity back to our region. I believe this project will open the door to many other industries. Eastern Kentucky needs a strong diversified economy that will produce the types of jobs our people need and deserve. Braidy Industries will be the catalyst to make this happen."
It has not been all smooth sailing for Braidy as it has missed several deadlines in its quest for funding. Bouchard says that "tabloids like to print deadlines for us which don't exist."
"Braidy has known all along that a major business like this isn't created overnight. We are beyond pleased that all the pieces continue to come together. We remain on track for 2021."
While it is not immediately clear how any future capital raise will impact smaller investors, Braidy is an interesting example of using online capital formation to raise money while promoting a business. If the Braidy business succeeds it may be a big win for the state of Kentucky.

Additionally, there is chatter regarding either a possible initial public offering or direct listing in the not so distant future. Either should provide an exit opportunity for investors. Of course, the question will be at what price.

Have a crowdfunding offering you'd like to share? Submit an offering for consideration using our Submit a Tip form and we may share it on our site!

Sponsored Links by DQ Promote