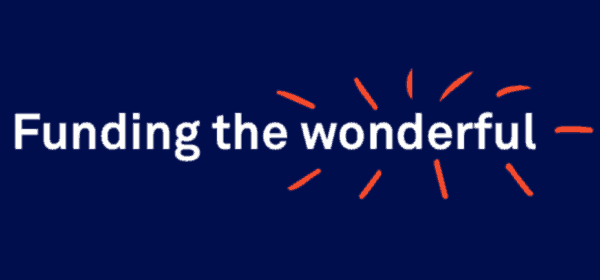 Earlier this month, leading UK investment crowdfunding platform Crowdcube rebranded after multi-year stint of a fairly consistent design. Crowdcube explained the move in a blog post declaring "crowdfunding 1.0 is dead."
To quote Crowdcube:
"Today's savvy entrepreneurs want Crowdcube 2.0; they want funding that fuels their long-term growth, engages their community and is backed by belief in their business. Crowdcube is funding that stands for something. It's meaningful to people who believe in the business. They love it, and their behaviour changes as a result; they're more likely to spend more, engage more, tell their friends about you and are more loyal. It's not the primary reason companies raise with Crowdcube, but the commercial benefits are an increasingly meaningful cherry on top."
Crowdcube notes that, today, people "don't just want to buy from a business; they want to buy into it," reflecting the ethos of securities crowdfunding as more people gain access to invest in companies they support and believe in.
"Funding the Wonderful"
Crowdcube remains the largest UK investment crowdfunding platform by deal volume. As Beauhurst reported recently, Crowdcube facilitated 83 deals raising £55. 6 million in the first half of the year. If you add in securities offers from outside the UK, the numbers get bigger as Crowdube has facilitated £62.8 million for 95 different firms. A record €7 million was funneled through Crowdcube's Spanish site.
Fintech, a sector of prominence in the UK, ranks highly in deal funding on the site.
In comparing the 2nd quarter of 2019 to the same quarter year prior, Crowdcube reports the following growth:
£1.9 million revenue; an increase of 31%
£61.1 million of pledged investment; an increase of 28%
£44.5 million successfully invested; an increase of 48%
53 pitches funded; an increase of 18%
47,693 pledged investments; an increase of 44%
37,981 successful investments; an increase of 52%
40,371 member registrations; an increase of 14%
1,448,358 web visits to Crowdcube; an increase of 1%
It's not all rosy though, the UK economy is struggling and Brexit concerns add unwanted risk to the entire early-stage funding ecosystem. An economic slowdown may impact Crowdcube, as well as the broader group of online capital formation platforms, making it harder to maintain platform growth.

Of course, this is all speculation for the moment as coming quarters should reveal how resilient the UK economy is in the face of daunting challenges and how robust the online capital formation market remains.

Access to capital for early-stage, risky ventures, is vital for any economy to generate growth and prosperity. Crowdcube has established itself as an important variable in providing this access to capital for UK based entrepreneurs as well as for innovators based outside the UK borders.

Sponsored Links by DQ Promote