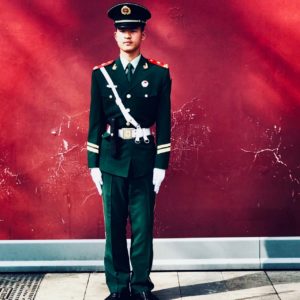 Fincera Inc. (OTCQB: YUANF), a China-based peer to peer lending platform providing access to capital for SMEs, has become the target of a local government attempt to shut down P2P lenders.
According to a note from Fincera, the Hebei provincial government, where Fincera is based, has requested that Fincera "cease P2P business operations."
In past months, the Chinese peer to peer lending market has gone from red hot to not. Once the darling of policymakers and investors alike, the P2P lending industry has endured a painful retrenchment as government officials have sought to shut down loosely operated operations as well as blatant acts of fraud. The approach by the government has caused even well established online lenders to reconsider P2P lending.
Today, Fincera appears to be the latest target in what may be an unwarranted persecution by Chinese authorities.
Fincera states that they "vehemently disagree with the request". The company said it is taking steps to protect its many stakeholders, including initiating the process of moving its business registration to Beijing where local regulators are supportive of the P2P industry.
Fincera adds that it believes it has complied with all centrally issued peer to peer lending rules.
Since January 2018, Fincera reports it has been "examined extensively by the Hebei financial bureau, which to this day has not shared findings or reports of any kind with the Company."
Regardless, the local Hebei government has pressured Fincera to shut down.
According to Fincera, on July 5, 2019, the Hebei provincial government-issued private requests to P2P platforms based in the province to exit the P2P business. As news of the Hebei provincial government's request was shared by unidentified sources, some investors in Fincera's P2P platform panicked, resulting in the company acting to maintain the integrity of its platform in order to protect the many borrowers who depend on the platform's financing to operate their small enterprises.
Fincera claims to be the largest Hebei-based company operating in the peer-to-peer lending industry, comprising over 90% of the province's market with approximately RMB 9.0 billion in unpaid principal balance.
Fincera adds that it is operating its business as usual but has not been able to expand its platform in the past year and a half as Chinese regulators have pressured the platform to decrease lending volume.
In an attempt to protect stakeholders, including shareholders, Fincera has announced its intent to sell the Kaiyuan Finance Center, which holds an estimated valued of over RMB4.0 billion.
The Kaiyuan Finance Center is reportedly the tallest building in Shijiazhuang and currently houses Fincera's headquarters and a Hilton hotel. In pursuing a sale, Fincera will be able to provide a capital infusion to platform lenders who need funds. It will also allow borrowers to continue to use existing loans while assisting individuals who depend on Fincera.
Yong Hui Li, Fincera's founder, Chairman, and CEO, has stated his willingness to utilize his personal assets to support Fincera:
"We are disappointed and disheartened that our local government would go as far as to attempt to shut down Fincera's P2P platform and other peer-to-peer companies in Hebei province that are operating within legal and regulatory bounds. Our services are crucial to SMBs and individuals, who play a critical role in the Chinese economy and are unable to receive financing elsewhere. I am motivated to personally stand up against this oppression by selling my substantial personal investments in Hebei in order to continue to provide liquidity and financing to Fincera's peer-to-peer lending customers. I will do what is in my power to protect the interests of the over 100,000 lenders and borrowers, as well as the thousands of brokers and employees who rely on Fincera to support their families."
Sponsored Links by DQ Promote