Poloniex, the cryptocurrency exchange owned by Circle, a Boston based payments-app-turned-multiplatform-crypto-company, has announced it is "removing 23 trading pairs on August 16, 2019, due to low volume."
We will be removing 23 trading pairs on August 16, 2019, due to low volume. Note that each asset will continue to be independently tradable.

— Poloniex Exchange (@Poloniex) August 15, 2019
The pairs delisted on the 16th of August are: LTC/XMR, DASH/XMR, ZEC/XMR, MAID/XMR, NXT/XMR, BCN/XMR, LSK/ETH, GNT/ETH, MANA/ETH, QTUM/ETH, STEEM/ETH, OMG/ETH, LOOM/ETH, SNT/ETH, CVC/ETH, KNC/ETH, GAS/ETH, BNT/ETH, LOOM/USDT, SNT/USDT, KNC/USDT, BNT/USDT, FOAM/USDC.
Most of the coins in the pairs often trade at low volumes, suggesting current demand for pairs thereof may be particularly low.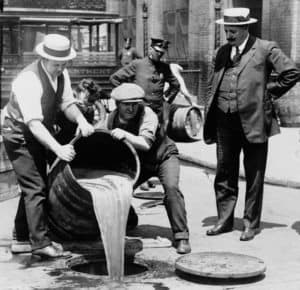 These coins will remain available for trading "independently" on the exchange, Poloniex notes, presumably in exchange for regular currencies and or larger-volume coins like bitcoins, ethers and Poloniex/Circle's US dollar-pegged stablecoin, USDC.
In July, Circle began retiring its payment app, Circle Pay, to focus on developing USD Coin (USDC), the company announced.
That announcement alludes to friction encountered at Circle Pay because that system, "…largely relied on interfacing with the traditional financial system and untokenized fiat currencies."
Using cryptographic USDs has proven to be one means of sidestepping the standard banking system because the coins can be used for arbitrage.
As well, the market for cryptocurrencies that mimic USD appears to be a growing one, and many exchanges are now attempting to track the success of Tether, a company that has issued more than $4 billion synthetic USDs ("tethers") into crypto markets in recent years.
Tether and associated companies are now being investigated by the New York Attorney General's Office for alleged fraud.
The "about" page on Circle's website says the company, "was founded in 2013 on the belief that open crypto technologies would replace the world's closed, proprietary financial systems…"
According to The Block:
"In an attempt to restore its marketplace, Poloniex recently started offering fiat-to-crypto trading, using bank accounts as well as debit and credit cards. Previously, it operated only as a crypto-to-crypto trading platform."
The company also obtained a license July to provide payment, custody, exchange, trading and other financial services involving cryptocurrencies in Bermuda.

The company says its Bermuda operation will serve non-US Poloniex exchange customers. It also said it, "expect(s) to offer many new digital asset services from Bermuda over time."

Circle has also undergone downsizing in recent months, and CEO Jeremy Allaire has repeatedly complained about the, "restrictive regulatory climate in the US."

Sponsored Links by DQ Promote