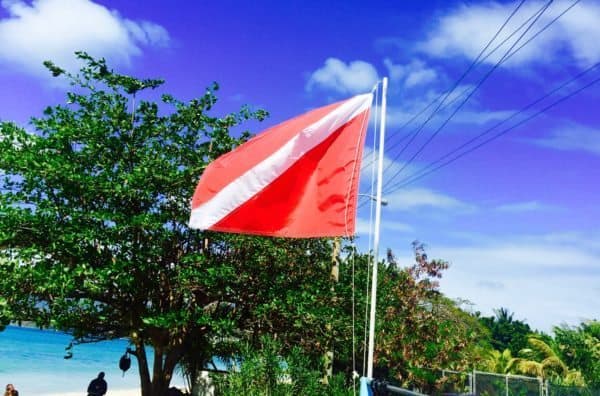 Skeptical crypto-twitter commentators are throwing shade on the controversial stablecoin Tether, claiming a correlation between recently stable cryptocurrency prices and the cessation of "printing" at Tether, a company that has minted more than $4.15 billion synthetic USDs for the use in trading of cryptocurrencies.
Self-declared cryptocurrency and stock market gambler Andrew Rennhack notes that the bitcoin bull run that kicked off in June calmed at the same time Tether stopped issuing coins
He also accuses Tether of acting as the "Central Bank of Crypto" and of engaging in "quantitive easing," a practice regularly derided by fans of cryptocurrencies:
Anonymous critic "Giancarlo The Tether Whisperer" posted a similar chart:
A chart of unknown origin posted to Reddit shows an uncanny correlation between the issuance of tethers and price stabilization and rises in Bitcoin.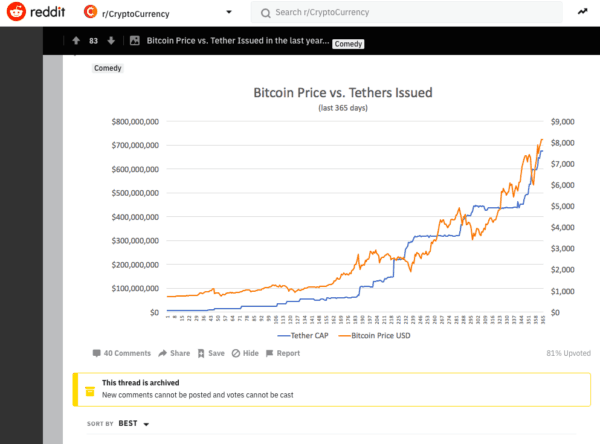 Tether has been accused, especially by anonymous critic Bitfinex'ed, of engaging in fraud and price manipulation in crypto marketplaces.
In June of last year, University of Texas Professor of Finance John M Griffin and grad student Amin Shams published a research paper claiming  that, "purchases with Tether are timed following market downturns and result in sizable increases in Bitcoin prices."
Griffin, who also consults with law enforcement agencies, further claimed:
"Less than 1% of hours with such heavy Tether transactions are associated with 50% of the meteoric rise in Bitcoin and 64% of other top cryptocurrencies. The flow clusters below round prices, induces asymmetric auto-correlations in Bitcoin, and suggests incomplete Tether backing before month-ends. These patterns cannot be explained by investor demand proxies but are most consistent with the supply-based hypothesis where Tether is used to provide price support and manipulate cryptocurrency prices."
Bitfinex'ed has repeatedly called for Tether to release credible audits, but the company never has:

https://twitter.com/Bitfinexed/status/1162193795774988288

 Tether and associated companies Bitfinex and iFinex are now being investigated for fraud in the state of New York.

Sponsored Links by DQ Promote