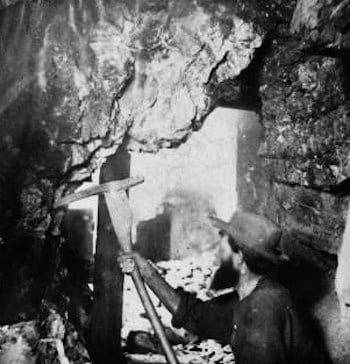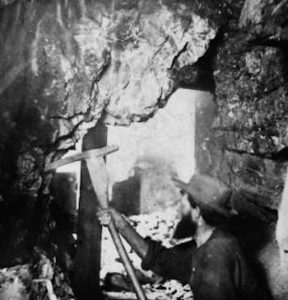 Anticipating an "improving market for Bitcoin," Marathon Patent Group (Nasdaq: MARA) has traded 2 335 000 shares for 6000 new Antminer S-9 cryptomining machines with an unnamed hardware provider.
Marathon is a micro-cap and one of the first Nasdaq-listed Cryptocurrency mining companies.
The transaction means, "the Company will have 8,720,405 shares of common stock issued and outstanding."
Marathon will place the machines, "in a Co-Location hosting facility with electricity costs of $0.035 per KwH and $0.02 per KwH for the all-in hosting management."
These costs establish a breakeven rate of approximately $5,050 per Bitcoin, the company says, "resulting in Gross Profit Margins above 100% for each Bitcoin earned from mining at a price of $10,000/BTC."
The added hardware is expected to multiply the company's "HashRate" (processing power) by 7X, from its current level of 14 PH/s to approximately 98 PH/s. "At today's Bitcoin prices," this rate of production, the company says, "would produce an annual revenue run rate over $10 million."
At press time, Bitcoins are trading for $9530 USD after dropping more than $700 in the last 24 hours.
From December of last year to April, Bitcoins traded for between $3400 and $5300 before rallying strongly in June to around $12 000 USD. Prices have stayed more or less above $10 00 USD until the August 28th drop.
"Miners" on various crypto networks compete to guess random numbers set by the Bitcoin network's software.
The guessing involves computer processors spitting out umpteen random combinations of numbers called "hashes."  The computer that correctly guesses the hash set by the network collects a "block reward" of bitcoins.
This "proof-of-work" mining process is enormously energy-consumptive, and many are concerned about the environmental impact of Bitcoin and other crypto networks that use proof-of-work.
Commentators have provided different metaphors to understand Bitcoin's energy consumption.
Recently, VMWare CEO Patrick Gelsinger said one Bitcoin transaction consumes the same electricity required to heat half of one family home.
Other research indicates that one Bitcoin transaction consumes the same electricity as 20 loads of laundry washed and dried.
Bitcoin advocates say "proof-of-work" is needed to make it too expensive to attack the network.
Marathon admits that strong Bitcoin prices would likely attract more competition to mining, which could diminish revenues:
"The improving market for Bitcoin has been increasing the number of miners on the Blockchain network which increases the overall HashRate and mining difficulty. This increase in difficulty levels can reduce the Bitcoin's rewarded to miners, therefore the Company's revenue run rate may be lower than could be earned today."
Marathon Chairperson and CEO Merrick Okamoto says the company is, "very cautious about expanding our Bitcoin mining operations during the Crypto-Winter but feel now is the time to expand our operations."Many new cryptomining operations set up during the crypto boom, and Okamoto says competitors have been forced out or destabilized in the downturn:
"The mining landscape is littered with companies that used debt to build their operations and have had difficulty surviving. We believe this has created opportunities for our company to acquire undervalued assets and expand our operations. While there is no way to know what the future prices of Bitcoin will be, our goal is to position the company to prosper if prices remain stable or appreciate (emphasis added). The results would afford our shareholders a NASDAQ listed company to invest in that may offer them the ability to participate in any further appreciation of Bitcoin prices, should that happen."
Sponsored Links by DQ Promote