InstaReM is out with a note regarding a report published by the Australian Competition & Consumer Commission (ACCC) on cross border payments/money transfers. Ther ACCC report notes that while most consumers continue to use the big four banks in Australia to move their money, Instarem and several others are better options. The banks continue to gouge.
Consumers in Australia who used the big four banks to send IMTs in USD and GBP during 2017–2018 could have collectively saved about AUD $150 million if they had opted for a lower-priced IMT service provider.
According to the World Bank, the average cost of sending remittances globally during Q2 of 2019 was 6.84% of the amount sent. Notably, the average cost of sending remittances from Australia was above the global average at 7.68% for the same period. According to the World Bank, Australians sent USD $16.89 billion in remittances to other countries during 2017.
The total cost of foreign exchange services is driven by two components: the retail exchange rate, which includes a retail margin or mark-up and a transaction fee. Services may appear to be cheap when considering only fees or just the retail exchange rate but an accurate evaluation may be completed only when viewed in totality.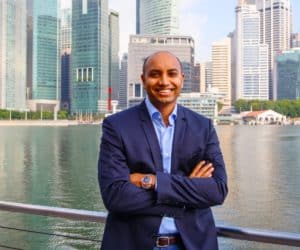 Prajit Nanu, CEO of InstaReM commented:
"Globally, banks do not always offer the best exchange rates and often work with other banks, sometimes with several banks, to get the money across borders. This often results in inefficient and costly cross-border payments with high FX rates and hidden costs. On the back of our innovative P2P model and global banking partnerships, we effect money transfers at Zero-Margin FX rates, with mid-market rates sourced directly from Reuters. We also bypass the SWIFT network, which not only makes our international money transfers more cost-effective, but also speedier for consumers. We only charge a small transfer fee – fair and transparent – that typically varies from 0.25-0.6% for our service. That's all."
InstaReM is a digital cross-border payments company with presence across Asia-Pacific, North America and Europe, covering 40+ countries.

Sponsored Links by DQ Promote