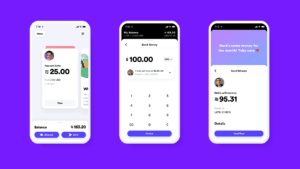 Following the announcement by the Swiss Financial Market Supervisory Authority (FINMA) has issued guidelines on the treatment of stablecoins under Swiss law, the Libra Association, a non profit based in Geneva, Switzerland, will pursue a license as a payment system with lead supervisory authority under the Swiss Financial Market Supervisory Authority (FINMA).
Libra is a proposed stablecoin planned by Facebook. Libra is expected to be based on a basket of assets and used to make payments and transactions on Facebook and, perhaps, other platforms. Libra hopes to launch next year.
The Libra Association submitted a request for a ruling to clarify the regulatory status of the Libra Association and the Libra coin and now intends to file an application for a license as a payment system.
The Libra Association said that Switzerland, with a principle-based and technology-neutral regulatory framework, along with regulatory clarity on blockchain-based business models, offers a "pathway for responsible financial services innovation harmonized with global financial norms and strong oversight."
Dante Disparte, Libra Association's head of policy and communications, issued the following statement after the announcement:
"Since our vision for the Libra project was announced 3 months ago, we have maintained our commitment that technology-powered financial services innovation and strong regulatory compliance and oversight are not in competition. We are engaging in constructive dialogue with FINMA and are encouraged to see a feasible pathway for an open-source blockchain network to become a regulated, low-friction, high-security payment system. This is an important step in Libra project's evolution, and we look forward to continuing our engagement with all stakeholders over the coming months."
The Libra Association states that its stablecoin is envisioned as a financial services network that can "level the playing field for people on the margins of basic payment networks and financial services."
Simultaneously, the Association believes the community of Fintech entrepreneurs, companies and others, can develop innovative solutions on an interoperable, secure and compliant payment network.
Facebook has received significant questions by US policymakers regarding the creation of a stablecoin. Observers believe that the crypto could be quickly utilized by Facebook's hundreds of millions of global users in effect creating a non-sovereign digital currency.