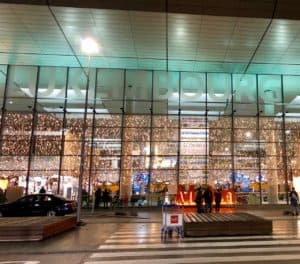 As was reported earlier this week, Revolut has decided to pass on its application for an e-Money license in Luxembourg. The decision was ostensibly made because Revolut has already received a passportable license in Lithuania and it is in the process of pursuing regulatory approval in Ireland. Speaking with Delano, a Revolut spokesperson explained they "decided to explore the creation of a payments and technology hub in the Republic of Ireland, which is well known for its technology focus and talent pool."
Over the years, Ireland has become a leading European tech hub with big names like Apple setting up operations. The Irish tech sector is said to employ over 37,000 people generating €35 billion in exports annually. Tech friendly Ireland may make more sense for the digital bank.
In March of this year, London based Fintech Soldo, a payment and spend management services, was awarded an e-Money license from Ireland's Central Bank. Other Fintechs have done the same.
Spawned by the original article in the Telegraph that uncovered Revolut's decision to withdraw the e-Money license in Luxembourg, MP Laurent Mosar has formally requested that the Minister of Finance clarify as to exactly why the application was withdrawn.
Mosar asks, referencing the original article in the Telegraph (translated):
In this context, I would like to ask the following questions to the Minister of Finance
Can the Minister confirm this information?
Why did this company withdraw its application for approval in Luxembourg?
Is this withdrawal definitive?
The Minister is legally compelled to respond within a month.
Mosar is a member of parliament for the Christian Social People's Party. Earlier this year, Mosar queried the Luxembourg government on Revolut following an earlier report in the Telegraph that alleged "lax compliance controls."
Revolut is one of the leading digital banks in Europe that has grown quite rapidly. But the rapid growth has been accompanied by some growing pains along the way. A Fintech Unicorn, Revolut has set its sights on expanding beyond European borders including into North America.
---
Revolut Luxembourg 203771

---
Sponsored Links by DQ Promote