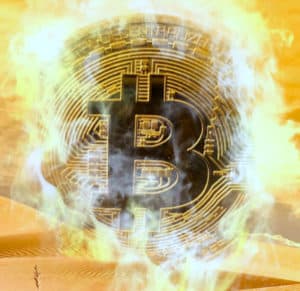 BBC Sounds has started airing a series of audio documentaries about the disappearance of Dr. Ruja Ignatova, the "CryptoQueen" co-founder of OneCoin, a multibillion-dollar global cryptocurrency scheme that may have defrauded up to 3 million people.
In the series, journalist Jamie Bartlett documents his on the ground search for Ignatova, the main charismatic figure behind OneCoin.
A clip promoting the documentary series includes audio of Ignatova referring to investors as 'family,' and claiming, "we make a world around this coin."
The OneCoin "world" scaled quickly, and within two years, Ignatova, "was packing out arenas around the world with investors who believed in her idea."
Ignatova disappeared in October 2017, around the same time she was indicted for fraud in the US. Her absence was explained to OneCoin affiliates as "maternity leave."
She remains at large, but has been charged in absentia.
During OneCoin's heyday, promoters promised a bigger and better Bitcoin.
Revenues were generated via "educational bundles," "mining tokens" and pyramid scheme-style referral marketing. New recruits paid commissions to the ones who recruited them.
In January 2019, OneCoin tokens, which were initially sold for €0.50 each, traded for more than €29.*
*Correction: The sentence above is incorrect and should state that onecoins somehow "reached a value of €29" (but did not trade). Thanks to the reader who pointed this out.
In March, however, investigators from the US Department of Justice announced that OneCoins were not being genuinely "mined," that there was no blockchain, and prices were being set internally by the company and were not resulting from genuine supply and demand.
Ruja Ignatova's brother, Konstantin Ignatov, continued to promote the scheme at international events even after his sister's disappearance.
He was arrested March 6, 2019, at the Los Angeles International Airport and charged with wire fraud conspiracy for his involvement with OneCoin.
Before Ignatov's arrest, regulators in Uganda, Nigeria, Bulgaria, Italy, Germany, Samoa, Singapore and elsewhere issued notices warning consumers to be wary of OneCoin.
Two episodes of the documentary have already been posted and new episodes will be available every Thursday.