Ravi Menon, head of the Monetary Authority of Singapore (MAS), the nation's central bank, has warned that Facebook's controversial stablecoin project Libra raises significant global financial risks, which must be addressed by regulatory authorities. 
Menon joins a growing list of regulators throughout the world who've expressed concerns regarding the social media giant's cryptocurrency project.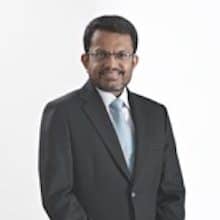 In statements shared with the Financial Times, Menon noted:
"The global regulatory community is coming around to the view that we need a broadly consistent approach. Some of the macro financial risks [Libra poses] are actually global in nature. It's not as if one regulator can act on its own." 
The managing director at the MAS said that the introduction of Libra could potentially raise "existential questions."
Menon's warning regarding Facebook's crypto-related plans has come after both France and US President Donald Trump have spoken out against the Libra initiative. 
Earlier this month, French finance minister Bruno Le Maire stated that Libra must not be allowed to operate in Europe because it challenges the "monetary sovereignty" of states.
While attending the OECD Global Blockchain Policy Forum 2019 in Paris, Le Maire noted:  
"So I want to say this with a lot of clarity: I want to be absolutely clear: in these conditions, we cannot authorize the development of Libra on European soil."
Following Facebook's Libra announcement in June 2019, Trump issued several statements against Bitcoin (BTC) and other cryptocurrencies, including Libra. He warned that the social media firm might have to comply with full banking regulation if it moves forward with its Libra project.
Libra representatives met with officials from 26 central banks, including the US Federal Reserve and the Bank of England (BoE), in Basel on September 16. 
It was the first major meeting between Libra project managers and policymakers since the initiative was introduced.
Menon said there is currently not enough information related to Libra for Singapore to decide whether it should ban the new digital currency.
He clarified that he does not "dogmatically" believe private money will fail, however, he pointed out that there are certain "hurdles and inherent impediments" that could prevent it from working properly.
Menon remarked:
"The history of private money over the last 3,000 years has not been a good one."
He added that private money issuers are incentivized to debase currencies and their "commercial and private considerations" might have a negative impact on their currency.
He further noted:
"That's why central banking was born . . . to safeguard the value of the currency."
Due to Facebook's size and global influence, there is a fair chance Libra could threaten macro financial stability, Menon said. 
The MAS head also questioned how Libra might impact international currency transfers and capital flows, given that the coin would be pegged to a basket of fiat currencies.
Menon went on to add:
"We need to understand better how [Facebook will ensure Libra's stability] and how it interacts with their other objectives as a commercial entity. The great promise they put out is cross- border payments. But can we do that without excessively building up other kinds of risks?"
Sponsored Links by DQ Promote