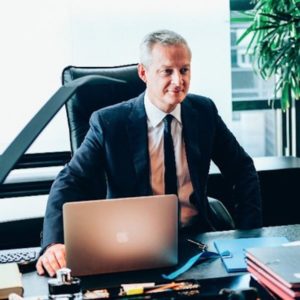 France's government is reportedly planning to block the ongoing development of Facebook's controversial stablecoin project, Libra. 
French authorities said the launch of the crypto-related Libra initiative must not be permitted in Europe because it challenges the "monetary sovereignty" of states, according to CNBC.
The report stated that France's finance minister Bruno Le Maire believes the concerns raised around Facebook's crypto plans are quite serious. While speaking at the OECD Global Blockchain Policy Forum 2019 (held in Paris), Le Maire noted:  
"So I want to say this with a lot of clarity: I want to be absolutely clear: in these conditions, we cannot authorize the development of Libra on European soil." 
In June 2019, the minister had said he would request that Facebook guarantee that Libra would be properly regulated, in order to prevent the cryptocurrency from being used to finance illicit activities such as money laundering terrorist activities. 
Le Maire also noted that the social media giant's stablecoin is an "attribute of the sovereignty of the State," which must "remain in the hands of the States and not of the private companies which answer to private interests."
US regulators have also raised concerns about the Libra project, stating that large tech firms should not be allowed to issue "a privately controlled, alternative global currency."
In July 2019, a bill titled, "Keep Big Tech Out Of Finance Act," recommended that giant tech companies should not be permitted to launch their own cryptocurrency or serve as financial institutions. 
The proposed bill was reviewed by democrats who oversee the US House Financial Services Committee.
Shortly after Switzerland's Financial Market Supervisory Authority (FINMA) released guidelines on stablecoins, the Libra Association, a non-profit entity based in Geneva, said it would move towards acquiring a license as a payment service provider.