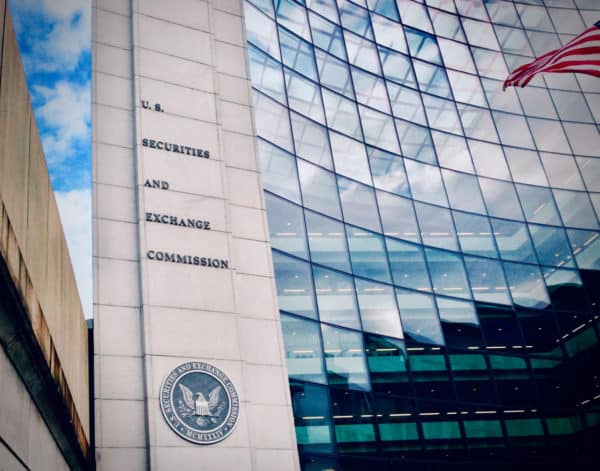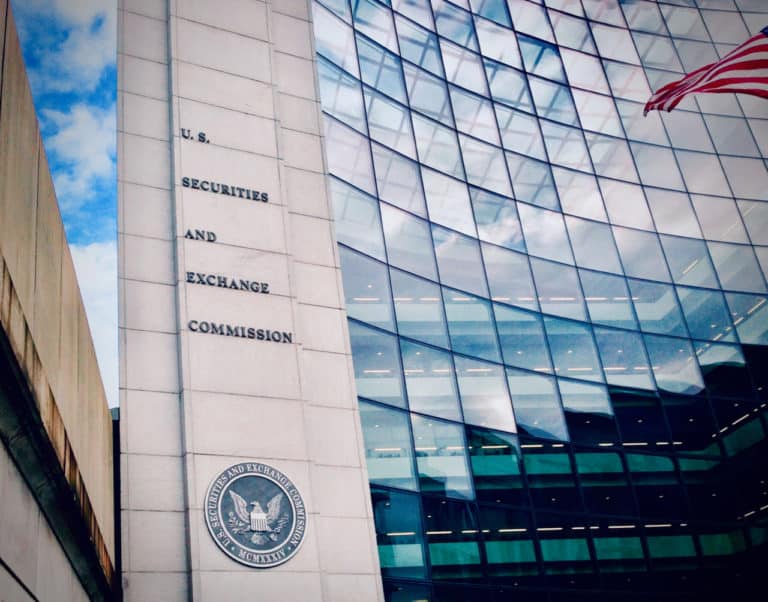 Without admitting or denying anything, Nebulous, a company that raised $120,000 USD in two early-days digital token sales, has settled with the SEC and agreed to pay approximately $225,000 USD in disgorgements and penalties.
Nebulous maintains the Sia Network, a "decentralized cloud storage platform…more robust and more affordable than traditional cloud storage providers."
Like bitcoins and ethers, Siacoins are the native coins of the Sia Network. The coins are 'mined' (produced by intensive computing) and are needed to access the network's services, in this case cloud storage.
According to the SEC, Nebulous sold its first round of  "Siastock" on May 11, 2014, and promised investors, "Owning Siastock gives you a guaranteed income proportional to the value of storage being rented from the Sia network."
The company sold 'SiaNotes' in the following days. The SEC says Sianotes, "are …described as instruments that were convertible into Siastock once Nebulous launched the Sia network and user application."
On its website, Nebulous gives the following account of the offerings and settlement:
"In May 2014, Nebulous conducted a $120,000 offering of a token called Sianotes, which were converted to Siafunds upon network launch in 2015. The offering took place through Bitcointalk.org, three months before the Ethereum offering. During these earliest stages of development of blockchain technologies, the Nebulous team did not anticipate that the SEC might later deem Sianotes or any other blockchain assets to be securities."
The company says it did not come under investigation until after it conducted, with the help of "sophisticated securities counsel," a $1.5M Regulation D offering of 'Siafunds' in April 2018.
SEC investigators ultimately concluded that Siafunds were securities and that, "the failure to register the 2014 offering and 2015 conversion constituted violations of Section 5 of the Securities Act of 1933."
Nebulous CEO Zach Herbert said he is disappointed that the SEC decided to go after his company even though the 2014 fundraises occurred before the SEC had issued its DAO Report of Investigation.
The SEC DAO Report is regarded by many as the SEC's first clear addressing of the phenomenon of crypto tokens/ICOs:
"(W)e were disappointed that the SEC chose to take action with respect to the relatively small offering conducted years before we had the benefit of that guidance."
Some SEC officials have countered that the Howey Test of 1933 clearly indicates that ICOs bear features of securities.
Herbert also told The Block that the SEC's fine to Nebulous was disproportionate when compared to one paid by Block.one this week:
"While disappointed that the SEC chose to pursue a steep penalty of almost double what we raised in our 2014 offering of Siafunds, especially compared to their lax handling of EOS, we view this settlement as highly positive for Sia."
Block.one, creator of the EOS network, claims it raised $4 billion USD in a year-long ICO raise to build a purportedly high-performance blockchain network.

Block.one was fined $24 million USD this week, which represents only 0.06% of what was raised.

Herbert said that Nebulous is nonetheless, "pleased at how the company and the network fared under such intense regulatory scrutiny and that after a thorough investigation, the SEC asserted no claims regarding Siacoins or the current operations on the Sia network."

Thought the two early Sia raises were modest, Siacoins, which were issued for around $0.000061 USD, eventually traded for up to $0.10 USD in the crypto bull market of late 2017 and early 2018. The highest market cap for the coin was about $320 million USD.

Charts indicate the current Siacoin market cap is about $74 million USD, and that the current coin price is about $0.0017 USD.

In July of 2019, Sia announced a $3.25 million seed round backed by Bain Capital Ventures.

Have a crowdfunding offering you'd like to share? Submit an offering for consideration using our Submit a Tip form and we may share it on our site!

Sponsored Links by DQ Promote