Linked Finance is announcing a new product as the deadline for a Brexit deal nears. The Ireland based peer to peer lending platform has launched new "Beyond Brexit" loans for Irish SMEs.
The new loans are said to provide working capital to Irish businesses preparing for the post-Brexit transition. Businesses may borrow up to €300,000 for an 18 month period. Linked Finance says access to the loan takes less than 24 hours.
Linked Finance points to the Irish government's "Getting Your Business Brexit Ready" guide that says managing cash flow is a key consideration of any practical preparation for Brexit.
Linked Finance adds that it recently announced a wide range of rate reductions across the platform, with reductions of as much as 0.55% on some 36-month loan categories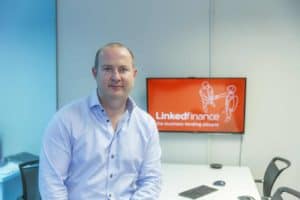 Niall Dorrian, CEO of Linked Finance, explained that many of the businesses they work with are putting additional working capital in place now:
"The logic being that it's easier to access credit today before any Brexit-related challenges have taken their toll on cash flow. With the UK political situation changing day by day Irish businesses will continue to hope for the best, but would be prudent to prepare for the worst. Linked Finance is committed to helping Irish SMEs rise to any challenges that Brexit might bring. These loans and our recent rate reductions are just two of the ways that we will continue to support the great local businesses that form the backbone of our economy as they navigate these uncertain times."
 Linked Finance is Ireland's largest P2P lending platform having provided more than €110 million in lending to SMEs across the country.