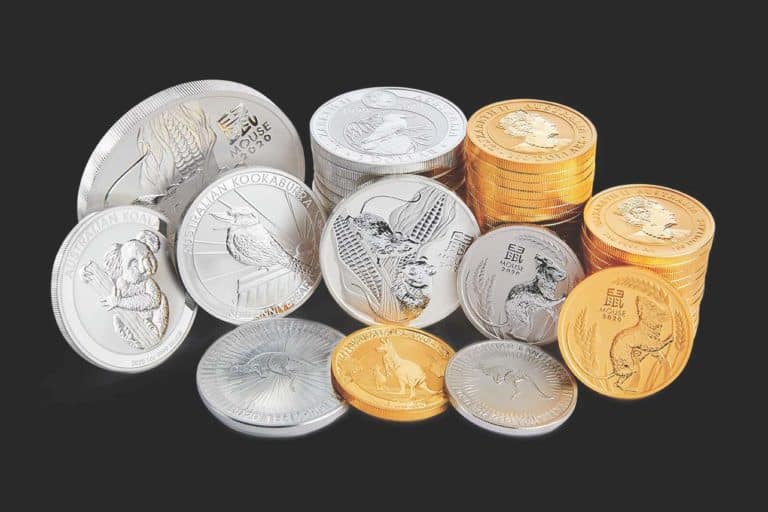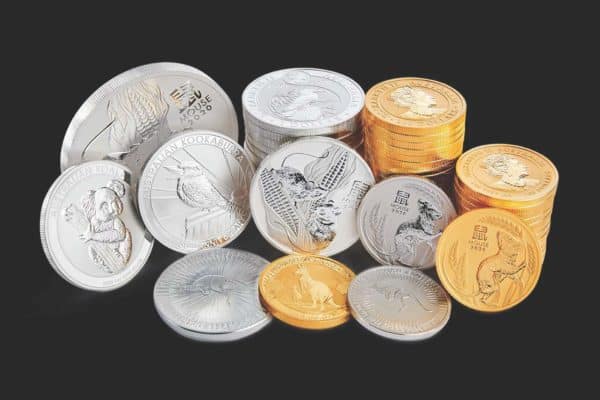 The Perth Mint, a large "precious metals enterprise" in Australia, has announced it will be issuing, "the first digital gold token on a public blockchain-backed…1:1 by GoldPass certificates issued by The Perth Mint…"
The release regarding this product does not state when the tokens will become available.
The Perth Mint is partnering with InfiniGold, a company that appears to be dedicated solely to tokenizing gold held by the Perth Mint.
The Perth Mint states that the gold it sells is "guaranteed  by the highly rated sovereign entity, the Government of Western Australia."
The Mint does not say if its gold reserves are audited or by whom. Crowdfund Insider has asked the mint's media officer to comment on this and will append any comments when received.
Many private businesses are excited these days about the possibility of offering tokenized securities backed by assets they possess or for the purpose of further investment.
In some cases, however, these companies' holdings may not have been subject to regular or credible audit. In some regions, legal frameworks and enforcement regimes are still under construction.
The selling feature of PMGT appears to be "convenience":
"PMGT is digitised gold that allows users to conveniently acquire and have entitlement over government guaranteed physical gold stored at The Perth Mint in a trusted and cost-effective way. It offers institutional investors a competitive alternative to traditional gold products such as gold ETFs, with the additional benefits of real-time trading and settlement enabled by blockchain technology."
Perth Mint already offers a version of "digitized" gold:
"Digitisation of The Perth Mint's inventory began in 2018 when GoldPass was launched, where, via a mobile app, investors can instantly and securely buy, sell and transfer physical gold via digital certificates. Each certificate is 100% backed by physical Perth Mint gold stored in its network of central bank grade vaults, with every ounce of gold held in storage guaranteed by the Government of Western Australia."
According to the Perth Mint, PMGT differs from GoldPass certificates in that it is an ERC-20 compatible asset-backed token with certificates logged on "the public blockchain," presumably Ethereum, which is where ERC-20 tokens trade.
According to the Perth Mint, "The real-time liquidity of PMGT is provided by market makers and enabled via The Perth Mint GoldPass platform where users can sell back to The Perth Mint, or take delivery of their holdings by exchanging their GoldPass certificates for a range of the Mint's gold products, including LBMA London Good Delivery (LGD) bars."
The Perth Mint and Infinigold say they may expand the range of tokens offered, "Subject to final regulatory consultation":
"(T)his will make PMGT directly tradable against traditional gold products, including gold ETFs, CME gold futures, and physical XAU."
In October of last year, Britain's Royal Mint "froze" plans to tokenize gold in partnership with the American commodities exchange CME Group.
The British Royal Mint's decision to cancel, according to Reuters, "highlights the wariness of governments to become involved in the largely unregulated world of cyptocurrencies."
Crowdfund Insider has also asked Perth Mint media relations about concerns regarding the environmental impact of public blockchains.
In order to run without centralized oversight, public blockchains employ an expensive mechanism for settling and encrypting transaction data so the data cannot be easily revised.
That process, called "mining" or "proof-of-work," involves hundreds of thousands and maybe millions of computers around the world all processing the network simultaneously (meaning all the computers are running a complete and duplicate ledger  of all the transactions ever made on that network).
The computers are also competing to guess random numbers set by the network. That number is used to complete the encryption, to "hash" or scramble a summary alphanumeric representation of all previous data with the random number set by the network.
Reversing all this encryption would be incredibly hard and expensive.
Critics of blockchain point out that private enterprises do not need to use expensive public blockchains because most viable private businesses are necessarily run via central oversight. Any database used by a private company or alliance could therefore employ a very simple form of encryption and accomplish the same thing.
For this reason, critics often wonder aloud about whether "tokenized assets" on public chains are more about gimmickry.
Commenting on the Perth Mint announcement, futurist Steve Sammartino told ABC.net:
"In real terms I can't really see any of the benefit of it…In many ways it's just a branding element."
Crowdfund Insider also asked the Perth Mint if it is aware of the very high environmental costs of using public blockchains like Ethereum.

A recent study by three economists at the University of New Mexico found that the costs of "cryptomining" (proof-of-work) sometimes exceed the costs of mining real-world precious metals.

The same study found that pollution costs and human health costs of Bitcoin mining in the US equal about 50 cents for every dollar of "value" produced by the network.

Have a crowdfunding offering you'd like to share? Submit an offering for consideration using our Submit a Tip form and we may share it on our site!

Sponsored Links by DQ Promote