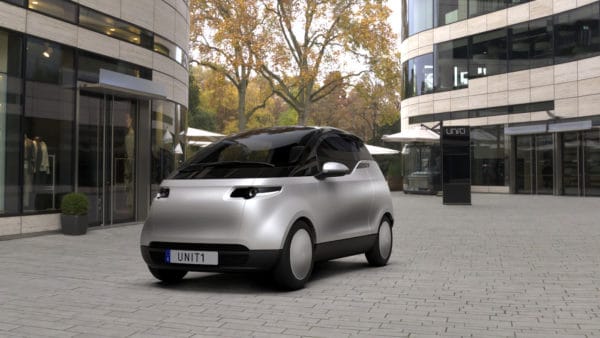 Crowdfunded electric car Uniti has announced pricing for its initial e-vehicle – Uniti One.
The Uniti One will be offered initially to buyers in northern Europe, with first deliveries planned in Sweden and the UK for mid-2020. Additional markets will be added progressively in time. Customers that order a Uniti One before 30 November 2019 with a 50% deposit will also secure a place in Uniti's "'Founders Club'."
The starting price for the Uniti One in the UK has been pegged at £15,000 including government subsidies of £3,500.
Uniti has received venture capital backing as well as seeking money from the crowd.
Uniti first crowdfunded on FundedByMe seeking a mere €500,000 in 2016. The campaign closed having raised €1.2 million at a valuation of €9.8 million.
In 2017, Uniti launched a self-crowdfunding offering.
In 2018, Uniti kicked off an equity offering on Crowdcube raising £1.1 million on a pre-money valuation of about £100 million.
Today, Uniti appears to be nearing production of an e-car conceived as being affordable, practical all with a Scandinavian design.
The planned production vehicle can be ordered with two different battery capacities. The Uniti One has a range of up to 300 km, which can be charged from 20% to 80% in just seventeen minutes with a 50 kW CCS charger.
The Uniti One's standard 12 kWh battery provides 150 km (93 miles) of range from a single charge, while the optional 24 kWh battery extends range to 300 km (186 miles). A hundred kilometres (62 miles) of range can be added in just ten minutes using a 50 kW CCS charger.
The Uniti One uses Android Automotive OS, an integrated system that brings access to Google Maps, Waze, Spotify and other Play Store apps and services without requiring a dedicated or connected smartphone.
The vehicle supports "Over-The-Air" (OTA) software updates to improve the car's safety and performance while reducing the time traditionally required for ongoing maintenance.
The Uniti One is no hot rod but performance specs beyond battery life are not bad. The Uniti One accelerates from 0-50 km/h (0-31 mph) in 4.1 seconds1 and 0-100 km/h (0-62 mph) in 9.9 seconds1, before reaching its top speed of 120 km/h (75 mph).
Of note, the advanced MobilEye 6 collision avoidance system is an option.
Two different audio systems are available, including an enhanced six-speaker system with amplifier for a fuller experience. A pair of USB sockets and three cup holders provide added convenience for occupants, keeping them fully charged whilst on the move.
The Founders Club members will receive all future OTA software applications, updates, and enhancements completely free of charge for life, and benefit from access to exclusive events, offers and services. Their Uniti One will also carry an individually-numbered 'Founder' plaque, marking its significance in Uniti's journey.
Now the big question is when the company starts to deliver cars will they be a hit with consumers? Time will tell.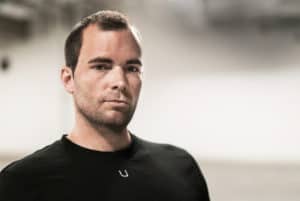 Uniti CEO, Lewis Horne says this is just the start of their journey towards a more sustainable future.
"I'm immensely proud of what the team has achieved by bringing this innovative vehicle to market in such a short time. But it's not enough to merely challenge convention. Our goal for the Uniti One is for it to become a catalyst for positive change in our industry and I'm delighted at the way in which this vision has so clearly resonated with people across the globe."
Sponsored Links by DQ Promote