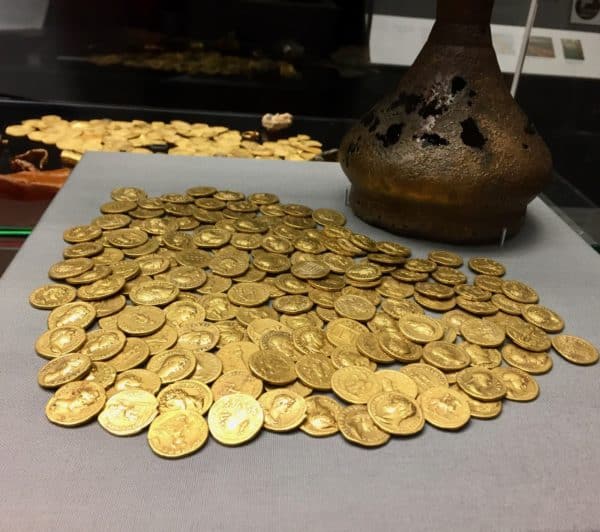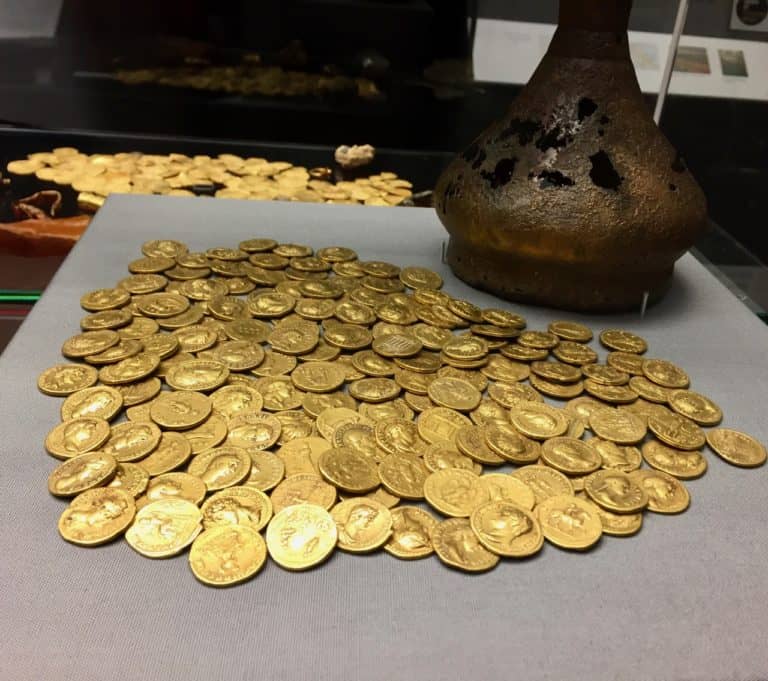 The Perth Mint says  its project to offer gold-backed Perth Mint Gold Tokens (PMGT), "is paying early dividends with a surge in investors registering to trade gold on digital platforms."
The mint and partner Infinigold tout the offering as, "the first digital gold token on a public blockchain backed by government-guaranteed gold."
According to mint CEO Richard Hayes, since the launch of PMGTs two weeks ago, more than 1,400 investors have registered for new digital accounts at the mint.
Perth Mint had already been offering the purchase of gold-backed digital certificates via the company's GoldPass service, and according to Infinigold CEO Andreas Ruf, "the advantages of this product are only available to customers of The Perth Mint that sign up to GoldPass."
Perth Mint says there have been 10,000 downloads of the GoldPass app in 12 months.
The company says the PMGT extends availability of "digitized" gold offerings and, "fulfils a key component of The Perth Mint's strategy to deliver investment options for investors across all platforms…Our mandate is to take Australian gold to the world and we now have products for every type of market and for every type of investor…In the past year we have seen a growing need in the investment community for a more sophisticated and broader range of gold backed investment options and platforms, and we are committed to meeting this gap in the market."
The PMGT token is being issued by Infinigold, a company apparently dedicated to creating blockchain-based tokens for the Perth Mint.
Infinigold tokens trade across the Ethereum platform but are issued not mined. Trading across Ethereum requires payments of "gas," however. The term "gas" refers to a fraction of an ether, Ethereum's native coin, which, for the time being, is mined.
There are concerns about the efficiency of mined public blockchains because they require all transactions to be simultaneously recorded and encrypted across hundreds of thousands and even millions of computers worldwide.
Some estimates indicate that a single Bitcoin transaction can consumes the same amount of electricity as 20 loads of laundry washed and dried. This makes Bitcoin far more expensive to use than standard payment networks like Visa or Mastercard, where transactions cost a few cents.
There are also tremendous e-waste costs involved in cryptocurrency mining as operators typically scrap and replace primary hardware every two years.
Ruf has referred us to studies showing that processing on Ethereum consumes only about 6% of the energy consumed by Bitcoin, and says this type of token distribution has security advantages.
"In our view," says Ruf, "the cryptocurrency market does not yet have a gold product which strikes the right balance between an institutional and retail offering. PMGT offers crypto investors the ability to buy precious metal using cryptocurrency in a most secure, convenient and cost-effective way and allows them to shift their wealth into a more stable asset or to diversify their portfolios."
Ruf says he wants to toss a gold-backed token into the midst of other more avant-garde crypto products:
"Public blockchain also enables the development of a vast range of products and services and we feel gold as a mainstream asset should be available for inclusion as part of such developments."
Critic's of "blockchain mania" have alleged that the blockchain tech is overhyped and not needed by private firms. The only reason to go to such lengths and expense and use an anarchism-informed system like Bitcoin is when one needs to execute "uncensorable" payments, such as drug transactions or donation to Wikileaks, they say.
Most private firms operating within the law would do fine using a regular SQL database with encryption, some critics argue. This, in fact, is a simpler and cheaper proposition that is also secure.
But Ruf also sees an opportunity here for PMGTs to penetrate into wider crypto markets.
The company has launched a public blockchain offering in additions to its standard Internet portal at GoldPass,  in order to, "enhance accessibility on a global scale, including transferability and availability on digital asset exchanges."
When asked about Infinigold and Perth Mint's espoused support of "decentralization," Ruf responded:
"'Decentralization' is a relatively new concept that has the wide ranging capability to disrupt many aspects of today's financial markets and other aspects of our everyday's life."

"As such, we want to support new developments in this area where they align with our fundamental goals, while at all times ensuring the integrity, security and legitimacy of our products and services are not compromised."
"Gold remains the most effective hedge against falling stock markets, with an average return of almost 40 per cent in the five worst years for equity markets," he said.
"Growth in the past year has been driven by many investment sectors, including Self-Managed Superannuation Fund trustees who are looking to diversify portfolios and as a natural response to the multiple interest rate cuts we've seen in Australia and around the world."
Have a crowdfunding offering you'd like to share? Submit an offering for consideration using our Submit a Tip form and we may share it on our site!