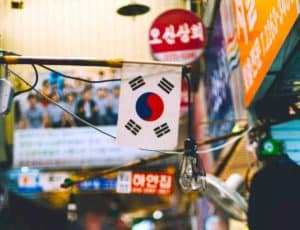 Hong Kyung-sik, head of Bank of Korea's Banking and Financial Affairs Division, told an audience at the 'Hoyoung Viewing the Future of Payments' conference Tuesday that countries with developed payments infrastructures like Korea do not need a central bank digital currency (CBDC), Coindesk Korea reports.
Hong reportedly said that Korea's advanced financial settlement, ATM and credit card infrastructure developed relatively early and is sophisticated enough to meet established and future needs.
Facebook's announcement last May that it plans to launch Libra, an in-app cryptocurrency system for use by the network's 2.4 billion users, has touched off a firestorm of controversy amongst global regulators.
It also appears to have reignited China's efforts to create a CBDC intended to rival Libra or be used to circumvent or subvert sanctions and/or US-dollar dominance.
In the wake of Libra, some banks in Europe have also reportedly called for the creation of a "programmable digital money system" there.
Hong reportedly acknowledged that the use of cash will slowly diminish, but said complete digitization of money remains a long way off.
Hong discussed two regions where CBDC's are being taken more seriously.
"China is improving the effectiveness of monetary policy and promoting internationalization in its own country," he said. "North European countries such as Sweden are considering CBDC to prevent private monopol(ies) of payments and (to) enhance system resilience."
CBDCs may be more relevant in places with weaker payments infrastructure looking to enhance "financial inclusion" and reduce cash manufacturing and distribution costs.
China's QR code payments system and Kenya's M-Pesa program, he said, have been developed to address such gaps.
While still the managing director of the IMF, Christine Lagarde said the elimination of cash would hurt the poor, many of whom do not have bank accounts and live cash-based lives:
"If the majority of people adopt digital forms of money, the infrastructure for cash would degrade, leaving those in the periphery behind."
Privacy advocates are also concerned that digital cash might be abused as a surveillance tool by overreaching states, including China.

Song did say he would continue to watch trends and developments with CBDCs and distributed ledger technology (blockchain) payment systems.

Sponsored Links by DQ Promote