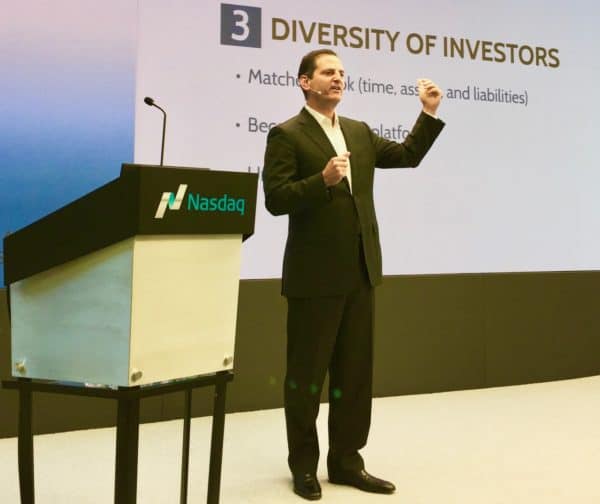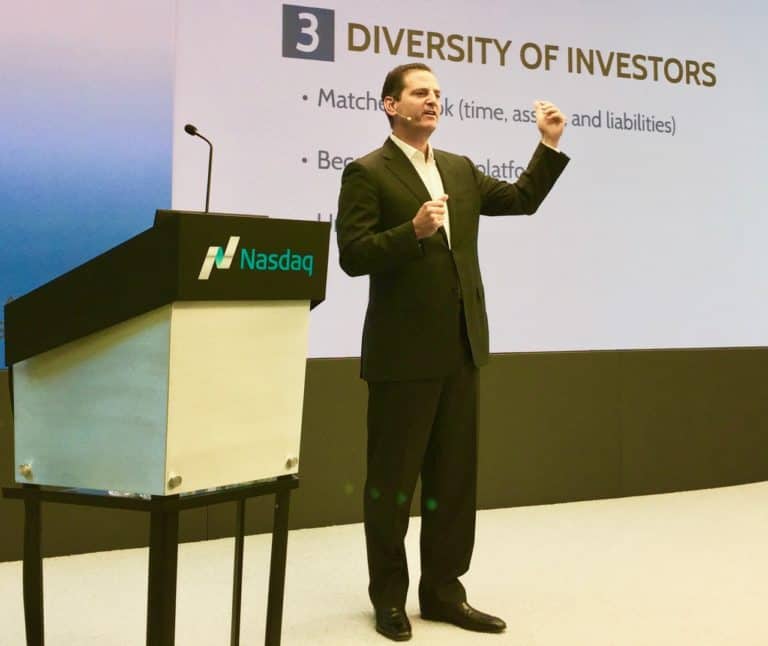 Ron Suber is one of the better-known names in the Fintech sector. Originally, Suber's role as the President of the marketplace lending platform Prosper Marketplace brought Suber's name to prominence as the Fintech emerged as an early leader in the US online lending market. Since departing Prosper's management team several years ago, Suber has been associated with multiple Fintech's as an investor, advisor or, perhaps, a board member. Today, Suber has invested in more than a dozen Fintech companies
For years, Suber's presentations at the LendIt conferences were widely anticipated as he shared his perspective on online lending and other areas of Fintech. While he still pops up on the conference circuit periodically, Suber has made the transition from executive management to investor, entrepreneur, and advocate still in the thick of emerging Fintechs.
Suber has been a longtime source for Crowdfund Insider providing perspective and insight into the online lending sector as well as other innovative financial services firms. Recently, Crowdfund Insider caught up with Suber to hear his thoughts on a variety of topics in the Fintech industry. Our conversation is shared below.
---
You continue to be very active in the Fintech space. Recently, you joined the Board of Qwil. What attracted you to make such a commitment?
Ron Suber: I have thoroughly enjoyed "ReWirement" which began almost 3 years ago. It's the period of life between full-time work and ReTirement.
For the last few years, I have been the Chairman of the Board of Credible which we funded in the Series A, follow on round, took public and recently sold to Fox.
I was looking for the next young, smart, dedicated, scrappy, coachable (full of Grit) entrepreneur to support and found Johnny. Johnny and I got to know each other as we went for numerous dog walks, beers, and breakfasts with my better half (Caryn).
I invested in the Qwil equity and debt, I like the leadership team, board, investors, products and business model so I made the decision to lean in and join the board.
I know you have a good number of Fintech investments what are some of the more interesting investments you have made?
Ron Suber:
A) AvidXchange and Docusign have been fascinating companies to be an investor in. Amazing CEO's, huge TAM's, rapid growth, global execution and major success after a few curvy roads along the way.
B) Juvo, Even Financial, EarnUp, Unison, and Yield Street have also been very interesting as they have terrific leaders who have pivoted to capture new, enormous opportunities presented along the way.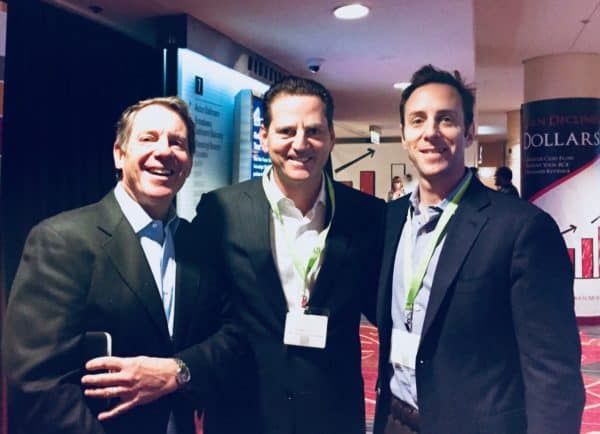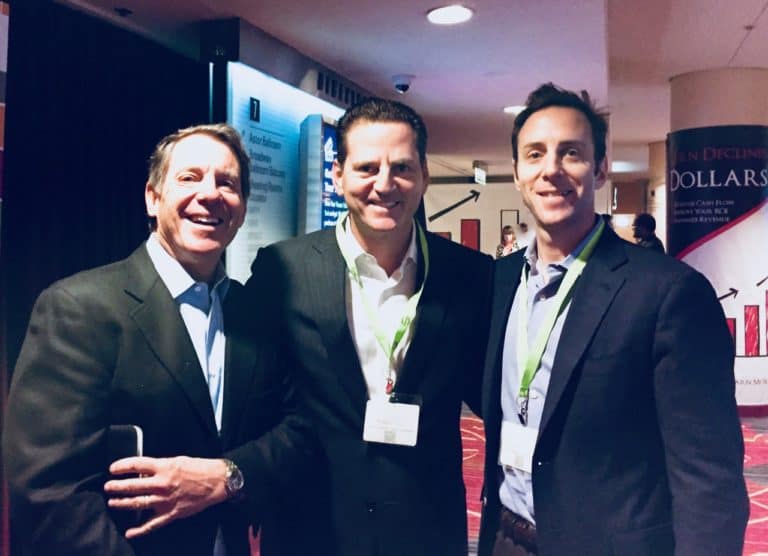 It has been some time now since you departed Prosper. What are your thoughts on the platform's progress?
Ron Suber: David (CEO), Usama (CFO) and the Team have done an incredible job in getting Prosper to where it is today as a stable, profitable and multi-product platform. I just wish they had arrived a year earlier!
What about LendingClub? You have probably been tracking their progress. How do you think they are doing?
Ron Suber: It will be an amazing MBA case study and documentary movie one day. (I think
Bradly Cooper plays Scott)
Life and stock prices are all about expectations.
LendingClub has indicated it may pursue a bank license and move into the hot Digital Banking sector. What are your thoughts on that?
Ron Suber: Wanting something is easy. Saying something is easy.
Ideas and indications are a commodity…The execution of them is not. Creating a successful digital bank is like golf and bridge…harder than it looks.
Creating a successful digital bank is like golf and bridge...harder than it looks #Fintech @RonSuber
Digital bank Marcus (by Goldman Sachs) has gone from a few billion in deposits to $55 billion in deposits. How do marketplace lenders compete with that?
Ron Suber: Marcus while successful (and enjoying low cost of capital) has learned that entering the space is harder, more expensive and takes longer than they expected.
We heard a lot throughout the industry that the NY Wall Street firms were better at pricing, credit, and risk than those on the West Coast but that has proven to be not accurate (so far). They too need to figure out how to generate EBITA [because] GS partners will not fund Marcus losses forever.
Do you have any thoughts on digital assets? What about Libra?
Ron Suber: The winning digital asset doesn't exist yet and will not be created by a platform that lacks trust, transparency and government consent.
The winning digital asset doesn't exist yet and will not be created by a platform that lacks trust, transparency and government consent #Libra #Stablecoins #Facebook
What about Mike Cagney's new startup Figure?
Ron Suber: I have been asked many times to comment publicly on this topic and will do so here for the first time.
I have known Mike for 20+ years and was an early investor in the equity and debt of SoFi. While he is controversial at times, often mischaracterized by opponents and champions, he remains to some a villain and to others a hero.
Mike admittedly made big mistakes yet remains one of the smartest, creative and driven entrepreneurs/innovators in our industry.
He fell from grace by self-inflicted wounds and has worked hard to rehabilitate himself which reminds us that America is all about second chances. He and Team Figure are clearly on a mission.
Are you planning any big moves? Will you ever go back into a management role?
Ron Suber: I may join one more Board of Directors before moving to Boulder, CO in a few years. I recently got a tattoo as a reminder not to go back into any full-time gigs. The tattoo says "ENOUGH" and the blog post explains much.

If lucky, we each get to take 200 million steps in our lifetimes.

I have learned that it's Not the number of steps that matter but where they take you.

Sponsored Links by DQ Promote